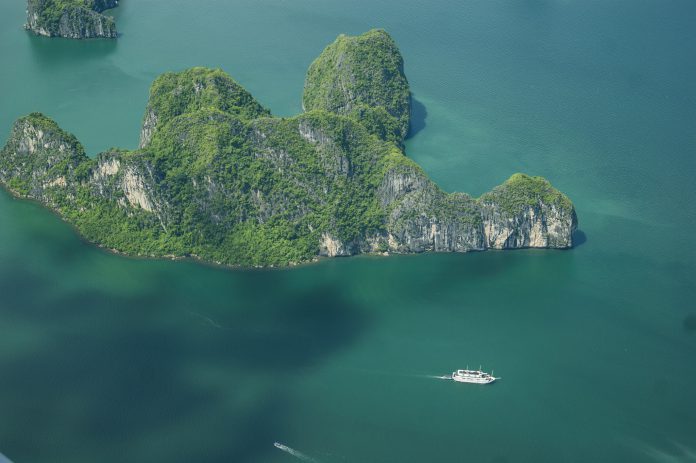 One of the most difficult things to plan for when traveling abroad is how to get from one place to another. In the age of modern technology, there are heaps of options available for all kinds of travel needs.
In Vietnam, one of the most popular connections is from Hanoi to Halong Bay. Hanoi is the closest major city to the Unesco World Heritage site, so whether your intent is to spend most of your time in Halong, strike a balance between city tourism and the glories of the bay, or simply take advantage of the close proximity for a whirlwind day trip, there are many choices for transport.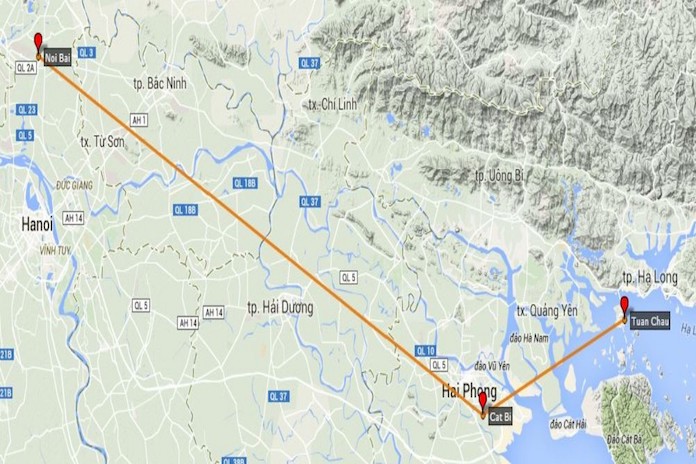 From cruises to buses to seaplanes, here are the best ways to get to Halong Bay from Hanoi.
POPULAR LOCAL BUS
By far the cheapest way to get to Halong Bay from Hanoi is by public bus. Just as with any city, a public bus is economical for the local as well as the tourist. As it is part of an everyday busy route, this option will allow a look into the life of the local Vietnamese. However, also just like any city, public buses provide certain pitfalls that make it less than the ideal way to travel.
From bus stations such as Luong Yen Bus, My Dinh bus or Gia Lam in Hanoi to Bai Chay bus station in Halong City.
The price can be as low as 6USD
You could visit here to check the price at www.vexere.com
Take approximately 4 hours to complete
The common route is Hanoi – Hai Duong – Hai Phong – Bai Chay (Ha Long).
While buses are a unique experience in local culture, it may be difficult to fully understand the Vietnamese bus etiquette or communicate with drivers. If anything should delay the bus or if you accidentally miss your stop, you may find yourself lost in translation. Buses such as the Hoang Long express depart every 15 minutes from Kim Ma bus station on No.1 Kim ma Street.
This option is not recommended for a day trip, as you will have to depart early, leave the bay early, and you are not guaranteed a perfect journey. If you have flexibility with your agenda, however, there's nothing wrong with doing it like the locals.
STRAIGHTFORWARD SHUTTLE BUS
The shuttle bus, on the other hand, offers just a step up in terms of comfort and convenience. This mode of transportation is typically referred to as the tourist bus because it focuses on the needs of foreign travelers.
Shuttle buses are usually booked in association with organized tours, making it even more advantageous for travelers working through a company and planning to spend a day or multiple days in the bay.
The route will begin in Hanoi Old Quarter, making it even more convenient for those in the area, though a quick taxi will also get you to the meeting spot in no time. These shuttles and minibuses are suitable for smaller groups of tourists and go direct to Halong Bay, so it is much easier to maneuver when you are not very familiar with Vietnam. However, just like with all buses, you will want to consider the time you will have.
If you are planning on staying in Halong for a couple of days, taking a bus at any time can be cheap and convenient. However, if you are planning for one day alone, work with your cruise operators to make sure that you leave no later than 8am so that you will be able to catch up your cruise and really see some sights of the bay before having to come right back to Hanoi.
MISCHIEVOUS MOTORCYCLE
Though not remotely the conventional choice, for those travelers looking for a real adventure experience, motorcycling is yet another option to get from Hanoi to Halong Bay.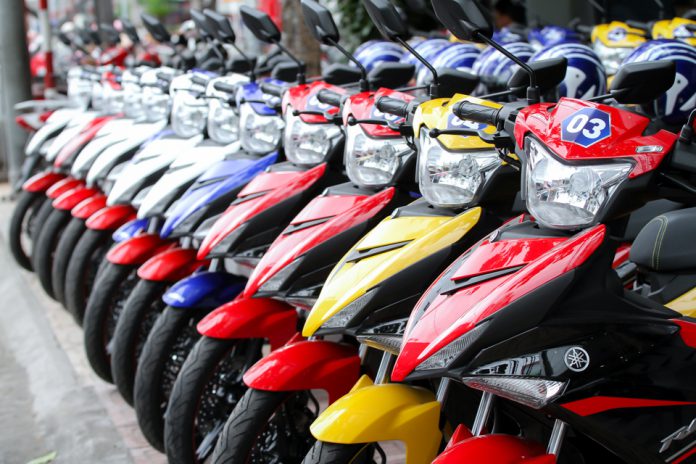 ProsCons
For those intrepid travelers who want to be a part of the Vietnamese landscape and arrive in Halong Bay on their own terms, there is nothing better than riding through the wind and submerging yourself in the scenery. Come rain or shine, at the very least you will have the wonderful reward of jumping into the calming bay when your trip finally comes to a close.
A motorbike rental, however, is actually substantially cheaper than a hired car, averaging about 20 USD per day.
Just as with car or bus, this journey can take you up to 4 hours depending on traffic and route. You will have to be fit and ready to tackle a tiring day, though.
Amateur motorcyclists should not try this route unless you have carefully studied a map and are ready for the potential dangers that could ensue.
You will get 1 -2 helmets and a tourist map if hiring motorbike in companies, not the local shop around Old Quarter and the deposit would be from $250 to $400.
The common route is same as local bus, however, there are more than 2 different routes to Halong Bay so you need to study the map carefully. Keep in mind that the traffic in Vietnam is quite chaotic, messy and may get you confused.
PAINLESS PRIVATE CAR/ TAXI
Though not the most economical choice, hiring a taxi or a private car is certainly one of the most carefree ways of traveling from Hanoi to Halong Bay. While it will take just as long as a bus or train in many instances, taking a car provides privacy and a direct route from point A to point B.
This may be a good choice for families with many bags or many participants so that everyone is sitting nice and cozy together without worry. It can also be helpful for business travelers who need to do work on the way without as many interruptions or distractions. Most hotels will gladly assist you with organizing a taxi or private car and included in this category are hotel/airport transfers as well.
There are many companies that will help make the changeover from Hanoi airport to Halong Bay the easiest possible without worry or despair that you can't find the driver, don't understand the language, or are not sure how to manage the local currency.
And for the more adventurous and independent still, you can always rent a car for yourself so that you have the freedom to journey through the Vietnamese landscape at your own pace. All of these options will push you much closer to the 60-100USD range, but it may be worth it.
TRADITIONAL TRAIN
The train is another popular public option that has its pros and cons, though it is more widely utilized by locals than tourists. While trains offer lovely views and are usually quicker than buses, the train from Hanoi to Halong Bay can take as long as 7 hours and is not generally consistent.
From there, tourists will have to take a cab to get to the city center. This adds still more time and expense to your journey. You will have to leave at an early hour so as to maximise your day. Since the station is about 5km from the harbor, you would need to add a short taxi ride if taking a ferry as well.
Vietnamese trains usually offer a choice between air-conditioned "soft seats" and more traditional wooden "hard seats". From Hanoi to Halong, only hard seats are available.
These are local trains not tourist trains so while some will think it's an amazing opportunity to ride with the locals, others may not prefer the unreliability of length, schedule and last-minute cancellations.
HIGH- FLYING HELICOPTERS
Another slightly more adventurous form of transport from Hanoi to Halong Bay is the helicopter. Quick and thrilling, a helicopter allows for a lovely view of Halong Bay from the skies above and only 45 minutes of commute time.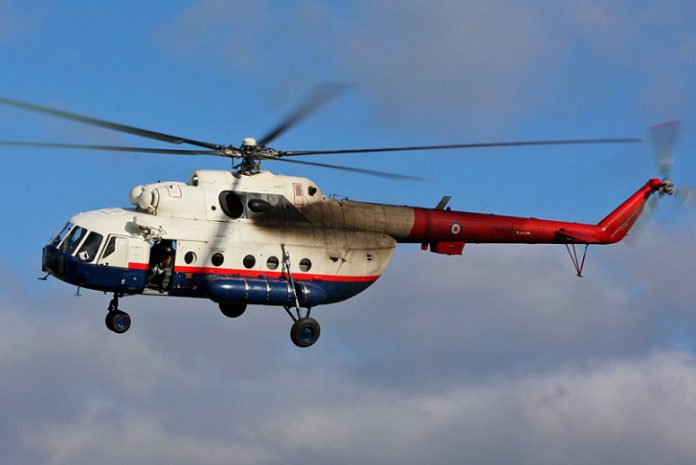 The flight leaves from Gia Lam Airport, a small airfield owned by the army. Helicopter capacity is 7 people total, including pilots and passengers, so only small groups can travel together. Many helicopter rides are combined with other tours as part of their transport to or from the bay. This making it significantly less expensive than hiring a private helicopter which could amount to thousands of USD.
While this form of transportation is certainly decadent and luxurious, helicopters may be fearsome to some.  The potential dangers of flight and are not at all economically friendly.  It could certainly be a fantastic treat if you can afford it. However because of the expense, it is not an overly popular choice. It doesn't usually compare to the less expensive forms of travel available.
STUNNING SEAPLANES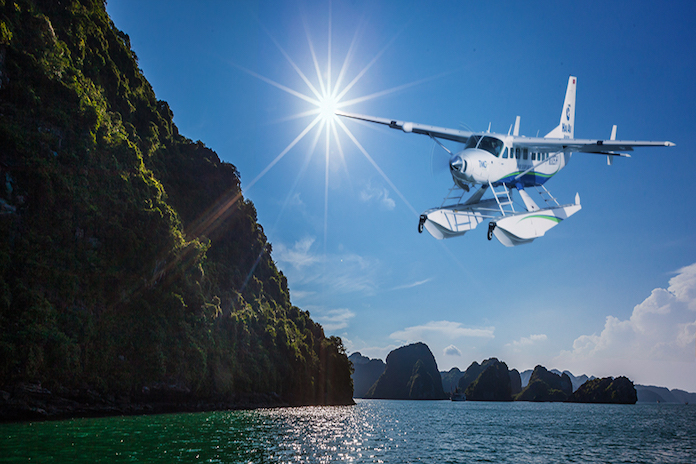 Another form of aerial transport is probably the best option available for time, luxury, and even economic value. Hai Au Aviation offers the unique one-of-a-kind flight seaplane flight experience from Hanoi to Halong Bay.
Just as with helicopters, the flight only takes a speedy 45-minutes. It leaves you much more time to enjoy the bay and all it has to offer. While more expensive than most ground transportation, a seaplane flight is far less expensive than a helicopter.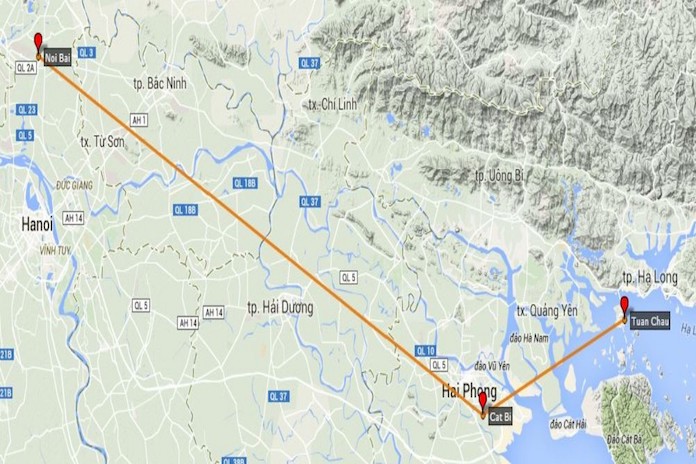 Direct flights to or from Hanoi to Halong Bay run from 275 USD and include stunning views of the bay below. Hai Au Aviation also offers many combination packages and tour deals which combine a seaplane flight with cruises, hotels, and many Halong Bay excursions of one or multiple day options.
These packages make it even more economical to pursue the beauty of a seaplane flight in combination with ground or transport either way. People who dislike air travel or who have a large group with them may not prefer this form of transportation. But for the adventurous or indulgent at heart, seaplane travel is the most beautiful and optimal form of transport.
MAKE THE MOST OF YOUR JOURNEY
Making travel worth your time and money is only one of the many things to consider when planning your next big adventure abroad.  From buses to trains, motorcycles to seaplanes, the ways to get from Halong Bay to Hanoi are numerous.
TRAVEL WITH US
As Vietnam has so many magnificent sights and sounds to discover, it is imperative that the worldly traveler choose their transport in a well-educated and efficient way so as to maximise your time experience the majesty of Halong Bay with Hai Au Aviation flights.
[adrotate group="1″]