There are plenty of exciting places to go this year, but there also will be new ways to get there. Here are a few of our favorites.
Heli-Skiing
On the 50th anniversary of heli-skiing's birth, head to British Columbia, home to CMH Heli-Skiing, the sport's gorilla, with 11 lodges sprinkled across unreal mountain ranges, and CMH Bugaboo Lodge, whose bar and living area have been renovated for the winter. Can't spare a week? CMH and others now offer shorter options to attract a younger, busy clientele.
Rail
Australia's national rail is debuting an extended four-day transcontinental journey beginning in Darwin and ending in Adelaide. The 76-hour trip through the Australian Outback includes stops at Katherine and Alice Springs and a new excursion to Coober Pedy's remote and cavernous opal mine, which will celebrate its centennial this year.
Fifty years after the introduction of the world's first bullet train, Japan's Shinkansen, new high-speed rail lines are opening all over the world. In 2015, high-speed train services are scheduled to connect Rome and Milan; Istanbul and Ankara, Turkey; Beijing and Hong Kong; Seoul and Busan, South Korea; and Mecca and Medina, Saudi Arabia.
Scotland completes an almost 300-million-pound project to restore an old train line linking Edinburgh to the Scottish Borders this summer, making it easier than ever to get there. This is the first time in more than half a century that there will be trains running on this track, which was once one of the few ways of connecting the Scottish Borders area with the rest of the country.
Cruise
As interest in Myanmar has grown, so have cruise routes on its central Irrawaddy River, linking the country's largest city, Yangon, to its biggest tourist draws, including historic Bagan. Sanctuary Retreats just launched the new 20-suite Sanctuary Ananda in November. This October, Avalon Waterways will introduce the Avalon Myanmar, with 36 window-walled suites.
Seaplane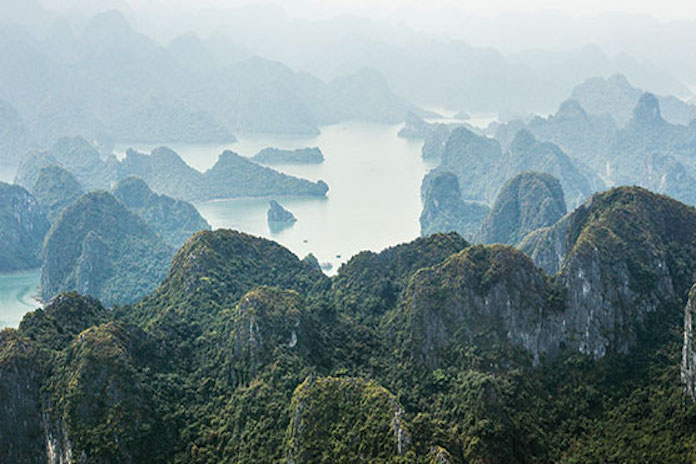 Stunning Halong Bay features almost 2,000 limestone islands jutting out of the sea off the coast of Vietnam. Expansive aerial views of this emerald-green seascape are now possible on scenic seaplane flights, leaving from the capital, Hanoi. After landing on the water, visitors can board a luxury wooden boat for an overnight cruise.
(By Katie Parla, Christopher Solomon, Dave Seminara, Elaine Glusac, David W. Lloyd And Cheryl Lu-Lien Tan – The New York Times)