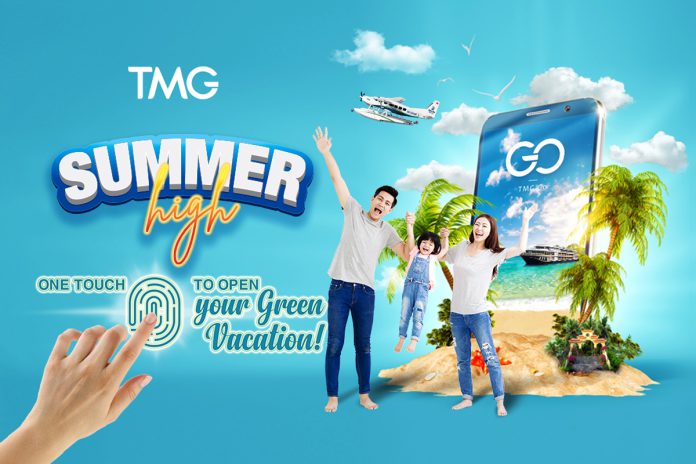 Summer's coming! When the roads across Vietnam are already full of footsteps in the spirit of green tourism discovery of the Visit Vietnam Year 2022, especially at the time when Vietnam has reopened borders to international visitors, you know that the time has come to reward yourself and your family a memorable and true vacation in the lively country.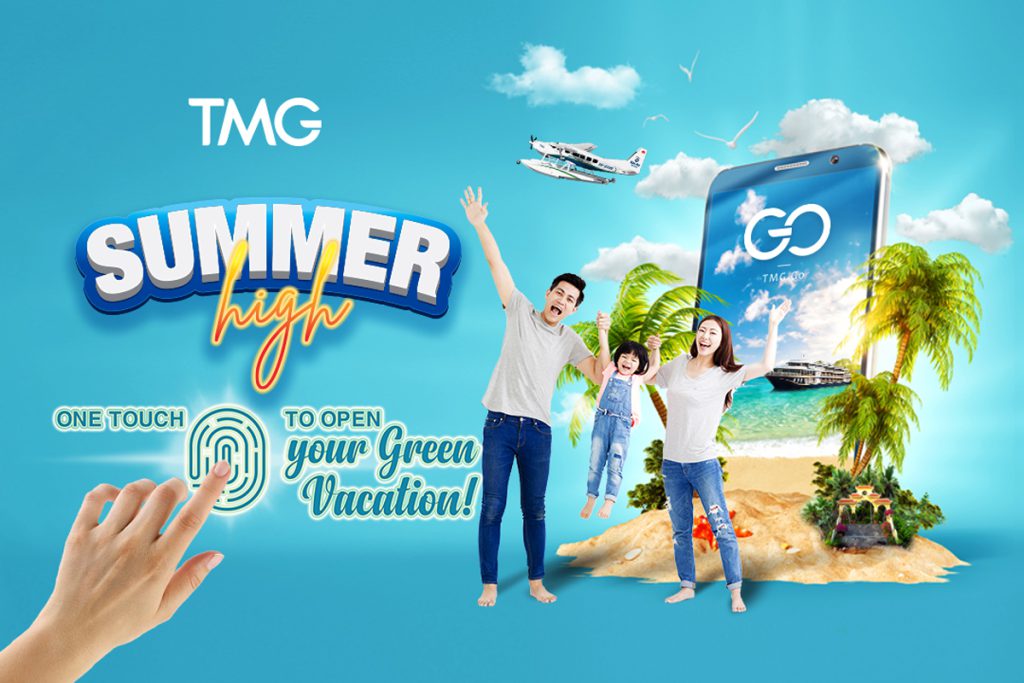 In the city suffocated by car horns and smoke, have you heard the sound of waves crashing against the shore, seen the sun like a fireball illuminating the eastern sky, or enjoyed the feeling of satisfaction while looking at the picturesque sunset on the river in the countryside?
Let's leave all the worries, fatigue, and depression moments of urban life behind. It's high time to reward yourself and your precious family members with a breathtaking scenic flight over the Natural Heritage of Halong Bay or an authentic Indochina vacation in a private, green space by the Hau Giang river to cherish moments of relaxation, peace of mind and happiness.
Offers follow offers
If you are still wondering about choosing a suitable green destination for you and your family this summer, here comes the "Summer High" campaign of Thien Minh Group with the program "One touch to open the green vacation" filled with extremely attractive incentives. Room rates are only from 400,000 VND / 1 person/night with F&B vouchers up to 30% and booking discounts up to 50%. Attractive summer activities such as sidecars, kayaks, bicycles, etc. are provided free. Not only that, a 24/7 booking service with a flexible cancellation policy is always ready to serve all your needs.
Owning a chain of unique tourism products located in prime locations from the North to the South, including 4-star Victoria hotel and resort chain, 3-4 star EMM hotel chain, Flower Garden Hotel Hanoi, Mai Chau Lodge, Victoria Mekong Cruises, Emeraude Cruises, L'Azalée cruises in Ha Long Bay or the unique Hai Au Seaplanes, etc., TMG is always committed to bringing you and your family the most exceptional and memorable vacation experiences in the green, magnificent space of nature.
With a chain of hotels, resorts, and a fleet of yachts that have been granted with CovidClean™ certificate lately, TMG, with its team of professional, friendly, enthusiastic staff who cherish the culture serving with heart, always strive to bring you the safest and most unique vacations.
Just "one touch" with TMG this summer, you can now open up a green, safe, unique, and diversified experience for yourself and your family in spaces imbued with the culinary, cultural, and human identities of the Vietnamese. Choose TMG, choose a different 2022 green vacation. Tell us now, are you not feeling this summer high already?