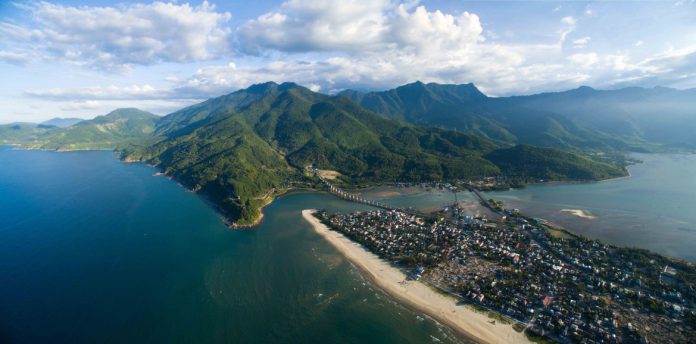 Central Vietnam is blessed with having three must-see destinations within just 140km of each other: the vibrant beach city of Danang, sandwiched by the UNESCO-listed ancient port town of Hoi An to the south and the former imperial capital of Hue to the north.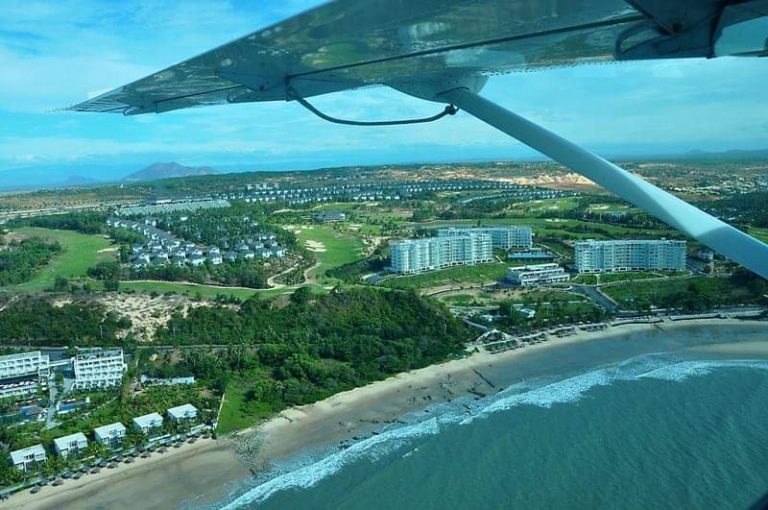 Because there are so many ways of getting from Danang to Hue, we've broken them down with the pros and cons of each, including the newest and coolest option, by seaplane.
Danang To Hue By Seaplane
With flights between Danang and Hue inaugurated in April 2019, a seaplane ride aboard a 12-seater Cessna Grand Caravan 208B-EX, one of the world's safest, most powerful single-engine aeroplanes, is hands-down the fastest, most scenic means of travel.
The flight takes just 40 minutes between Danang International Airport and Phu Bai International Airport (just minutes from the Hue city centre), and includes a bonus aerial tour of the destination city.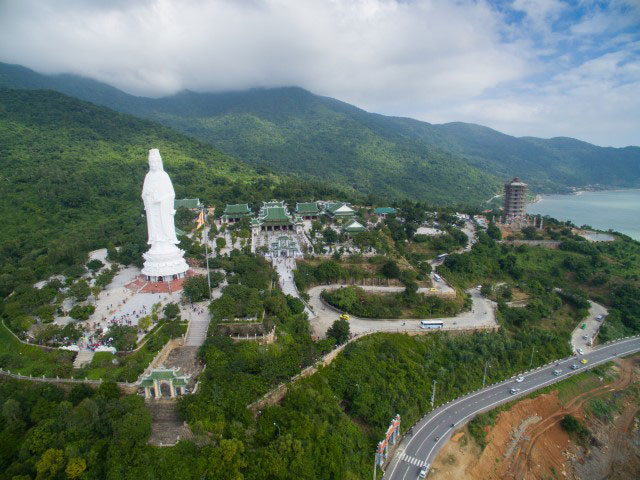 If flying to Danang, you'll be able to see the lush Son Tra Peninsula, home to Vietnam's tallest Lady Buddha Statue which stands watch over the 30km-long coastline.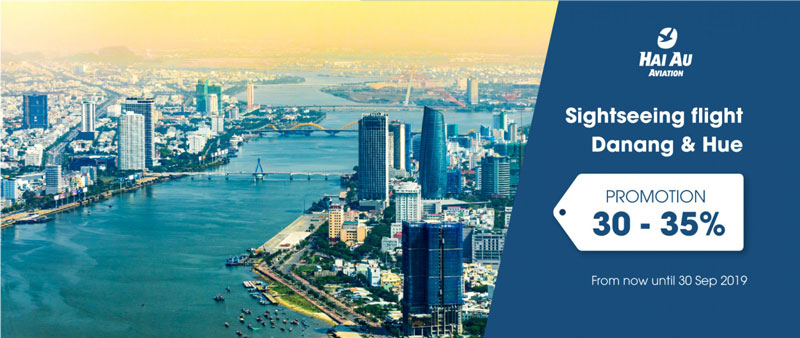 If headed to Hue, the aerial tour flies over the UNESCO-inscribed Citadel and Imperial Enclosure, an elegant testament to the Vietnamese emperors of yesteryear.
Between the two cities, you'll also see the famous Hai Van Pass as it zigzags its way through the Truong Son Mountain Range, with the brilliant blue ocean on one side and the lushly forested mountains on the other. You'll also fly over the Tam Giang Lagoon just south of Hue where three rivers meet before flowing out to the sea.

Another feature of the 24-km lagoon are the geometric bamboo fish mazes which the locals have erected as an ingenious way of herding fish into waiting traps, and best appreciated from above.
Pros: The seaplane flight from Danang to Hue takes only 30 minutes (as opposed to two hours by road) along with a bonus 10-minute aerial tour of the destination city. In addition, the flight is safe and comfortable and the views are unbeatable. User-friendly website makes booking a breeze.
Cons: The seaplane flight operated by Hai Au Aviation is also the most expensive option, at VND 5,160,000 (USD 222) per person, but the 30% off promotional rate (valid through September 30, 2019) brings it down to a very reasonable VND 3,620,000 (USD 155) per person, a relatively small price to pay for a real bucket list adventure.
See the Flight: Click here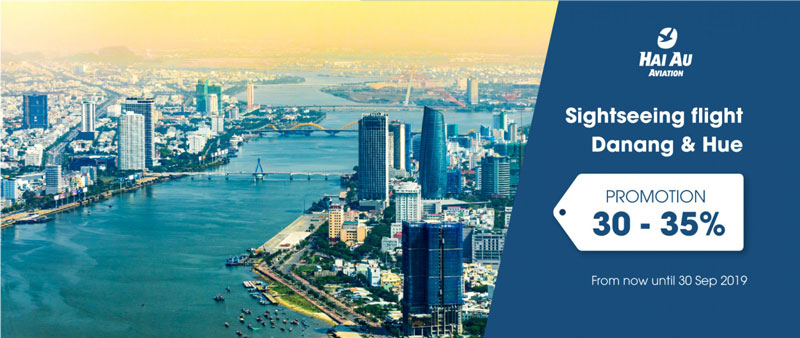 Danang To Hue By Train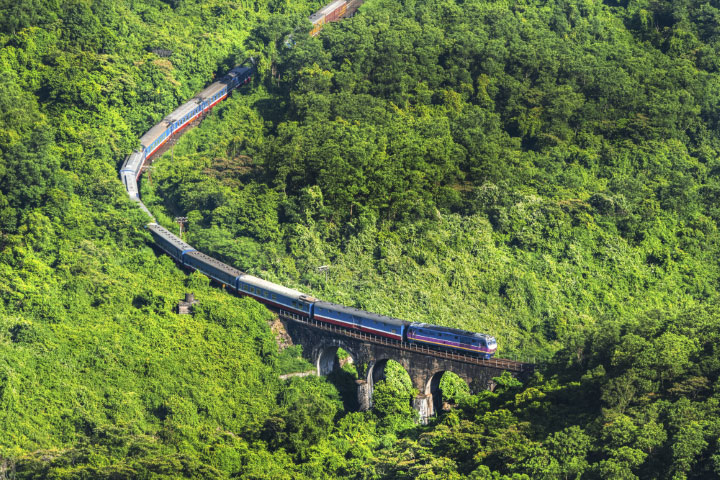 Located on the 1,600km-long, single-track North-South Railway Line between Hanoi and Ho Chi Minh City, it's possible to travel from Danang to Hue by train. There are 4-5 departures daily from each city, with the fastest train covering the distance in about 2.5 hours while the slowest train takes nearly 4 hours.
Prices range from USD 11 for a hard seat to USD 25 for a soft berth in a 4-person cabin. While the train ride is relatively smooth, you'll likely be put off by how slow the train seems to travel.
Additionally, heavy vegetation along the tracks means you'll only get fleeting glimpses of the ocean or any other scenery of note. Train tickets are a hassle to purchase online, so best arranged through a travel agency.
Pros: Smooth journey where you're able to get up and walk around, with snacks and drinks available in the dining car
Cons: No views to speak of. Booking the tickets as well as getting to / from train stations can be a hassle.
Danang To Hue By Bus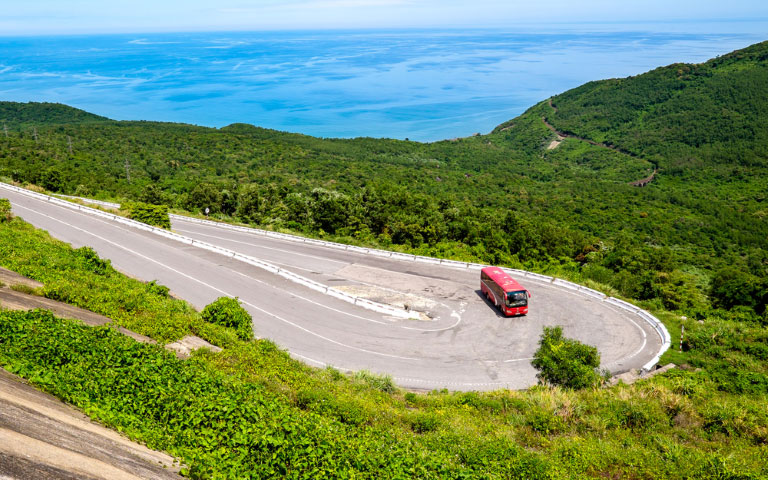 Because of the popularity of both Danang and Hue, tourist buses have sprung up to service the 100km distance between Hue and Danang. The volume of passengers makes traveling by bus the cheapest option, with low-end bus tickets averaging about VND 100,000 – 120,000 (USD 5-6) per way, up to VND 230,000 (USD 11) for nicer buses.
Before the opening of the Hai Van Tunnel in 2005, all traffic had to go over the treacherous Hai Van Pass with its many blind turns and sharp switchbacks. Accidents were not uncommon, many involving sleepy or careless bus drivers.
However, now all large vehicles go through the tunnel which means the route is relatively safe, but the spectacular views of the ocean are a thing of the past.
Pros: Cheapest way to travel between Danang and Hue.
Cons: No interesting views along the way, and seats can be uncomfortable, depending on the quality of the bus.
Danang To Hue By Motorbike
There's no denying that the road from Danang to Hue is incredibly scenic. On the Danang coast, there's a long stretch of ocean with circular boats bobbing on the waves, while on the Hue side, there's beautiful Lang Co Beach as well as endless fields of rice as you approach the imperial city.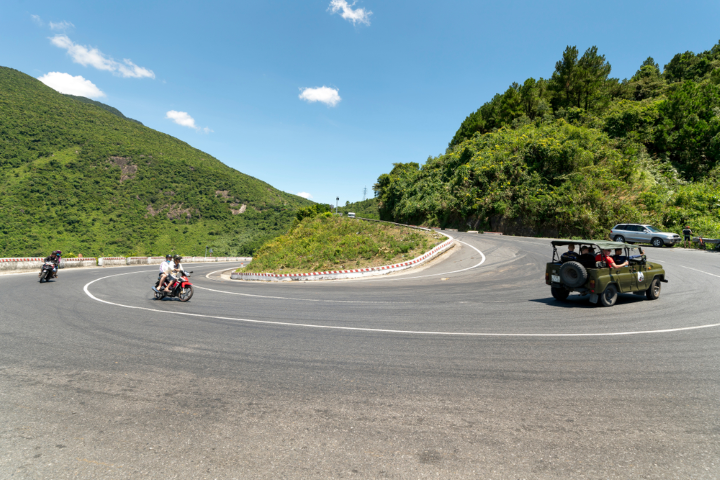 However, the crown jewel along this route is definitely the Hai Van Pass which winds its way through the Truong Son Mountains mid-way between Danang and Hue. While just 19 kms long, the pass zigzags through the mountains, sometimes with steep cliffs plunging down to the sea on one side, and green forest on the other.
Described as a "deserted ribbon of perfection" by the presenters of the 2008 episode of "Top Gear: Vietnam Special", the pass is truly special, especially when you stop at the very top at the small row of restaurants, cafes and souvenir shops. This is a great place to stretch your legs, have a coffee, and look back over the pass to see how extreme its bends are.
While the opening of the Hai Van Tunnel in 2005 means there's much less traffic to negotiate along the Hai Van Pass, there are still a lot of tight turns, so you'll need to take it slow, especially for nervous or novice drivers. Budget at least 3 to 3.5 hours for the trip, and be ready to contend with misty, foggy weather on the pass as it divides the climate on both sides.
You'll also need to contend with motorbike rentals. Most motorbike rentals don't provide for drop-off in another city, which means you'll have to make a round-trip, either as a very long and tiring Danang to Hue day-trip, or overnighting and coming back the next day. Budget around VND 420,000 (USD 19) for a day's rental (returned the same day), four times the usual daily rate. Some travel agencies may be able to arrange for motorbike return if you're looking to travel just one-way.
Pros: Beautiful drive along scenic coastal highways. Ability to stop along the way for photos.
Cons: Not recommended for new drivers due to the difficult driving conditions and unpredictable weather along the Hai Van Pass. Long day-trip option or inconvenient return option. Not recommended if you're traveling with luggage.
Danang To Hue By Taxi or Private Car
Traveling from Danang to Hue by taxi or private car is also a good option, as you can choose to take the Hai Van Tunnel or go over the Hai Van Pass. You'll also be able to bring your luggage with you. For a 4-passenger sedan, count on about VND 1,150,000 (USD 50) one way or VND 1,500,000 (USD 65) if coming back same day. Add approximately USD 10 more for a 7-seater vehicle.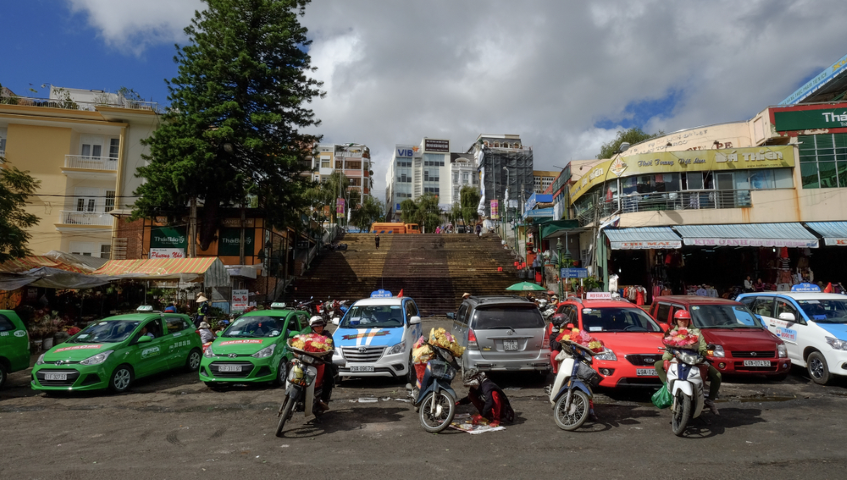 Pros: Comfortable, not dependent on weather. Can still take the Hai Van Pass and stop at the top for nice views. Door-to-door service can be arranged.
Cons: Still takes 2-3 hours, driver may be reluctant to make multiple stops along the way.
In summary, it's worthwhile budgeting at least 3-4 days in your Vietnam itinerary to visit Hue, Danang, and Hoi An. In fact, there are lots of attractions in these three cities to last at least a week, including some down time for relaxing on the beautiful beaches.
But when it comes time to deciding how to travel between Danang and Hue or vice versa, why not splurge and take a seaplane flight including an aerial tour for truly unforgettable bird's eye views of one of the prettiest stretches of coastline in all of Vietnam!