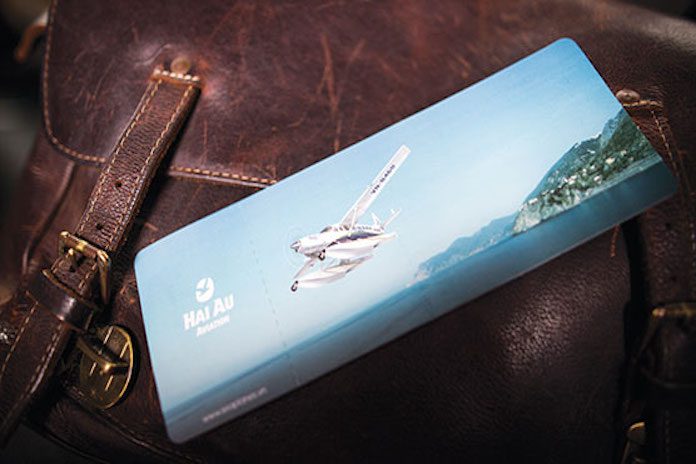 Right before moving to Vietnam for the month of March, I spent time researching places I would visit and activities I would check off my bucket list. What city was on the top of my list to visit? Ha Long Bay, of course!  It was only a question of how best to travel  there.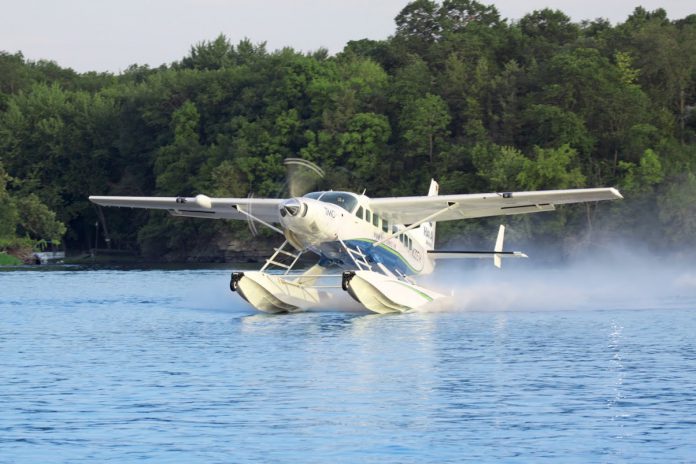 There are many transportation options available to get you to Ha Long Bay, but I wanted the most exciting, especially since I was planning the trip of a lifetime.
For me, that meant traveling by seaplane, where islets and islands feel just beyond reach, and the water landing makes you feel as though you are practically walking on water. There was only one option for this experience: Hai Au Aviation, the first and only seaplane service in Vietnam. With that, I booked my flight and the countdown until takeoff was on.
ARRIVAL IN HANOI CITY
I departed for my journey to Ha Long Bay from Ho Chi Minh City. I booked an Uber, an easy $4 USD and fast 20-minute ride to the Tan Son Nhat International Airport for my flight to Hanoi.
To get to Ha Long Bay, you will first need to fly to Hanoi, Vietnam's capital. Based on pictures I had seen, I felt it necessary to leave a day early so I could stay a night in the capital before my flight with Hai Au Aviation.
I woke up early after my night in Hanoi, extremely excited to seize the day by seaplane. I left my accommodation in Hanoi earlier than necessary – and good thing I did! What was estimated to be a 40-minute commute to the airport ended up taking just over an hour with the considerable amounts of traffic on the road. Always plan ahead and leave early!
CHECK-IN AT NOIBAI INTERNATIONAL AIRPORT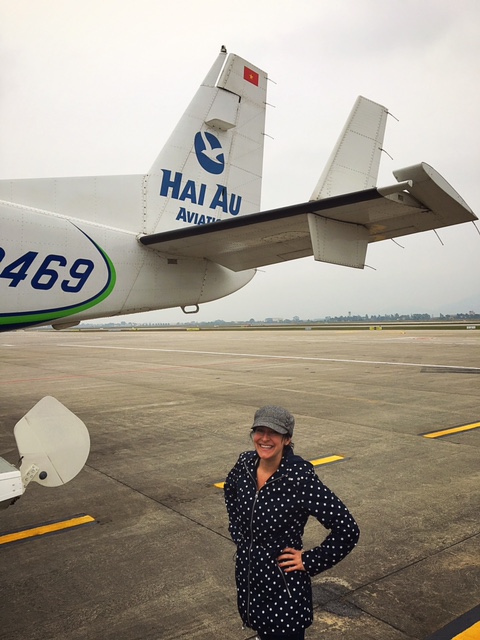 Upon arriving at the Noi Bai International Airport, I went in search of Hai Au Aviation check in which is Counter 109, Lobby E, Terminal 1. The gentleman at the counter warmly greeted me with a friendly smile and hello.  He asked for my passport, whether I was carrying any weapons or other dangerous contaminants, and then weighed my luggage.
Hai Au allows only 7 kilos of combined luggage (carry on + a personal item), so pack accordingly. To ensure that the flight doesn't exceed weight regulations, they will ask you to step on the scale. (Don't worry, those numbers are strictly between you and the airline, but it is for everyone's safety.)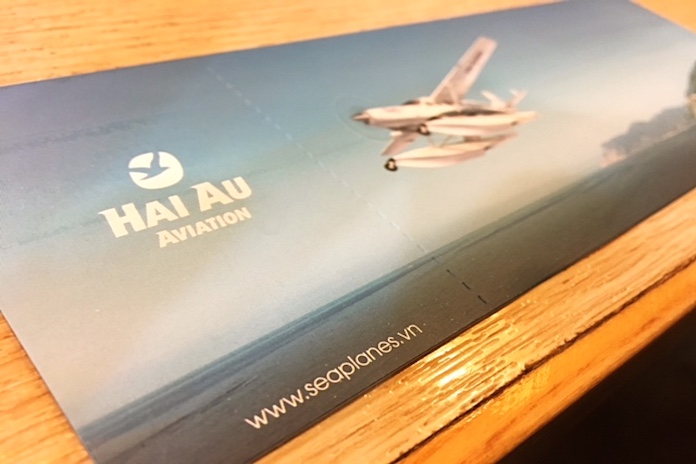 Once the airline gathered all of my information, I was given my fancy looking paper ticket and personally walked over to the boarding gate, a nice touch and a nod to the excellent service of the airline! I felt like a million bucks. Overall, check in was a smooth, seamless and pleasant process, not something I'm always confident in saying when I travel. Rest assured your experience will be just so.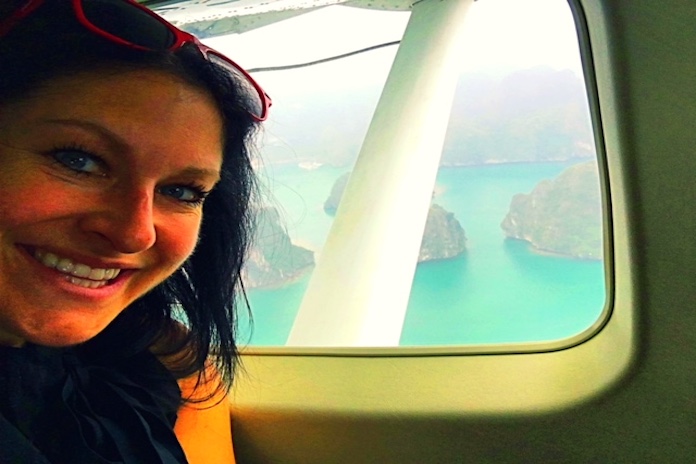 Once I got through security, I had 30 minutes to spare before boarding. If you have extra time before your flight, consider fueling your day with a traditional Vietnamese Coffee.  They are delightfully tasty! When it was time to board, everyone on my flight walked down a flight of stairs to a bus. Thank goodness for the bus because it started to lightly rain, but that wasn't going to dampen my highly anticipated flight experience!
DEPARTURE FOR HALONG BAY, VIETNAM
The pilots briefed all passengers on proper safety regulations and ensured we were ready for takeoff. The motor moved from a quiet hum to a revved up engine. With a quickness, we were off into the skies. The scenic flight from Hanoi to Ha Long Bay is about 45 minutes with a 15-minute scenic tour of the bay, much quicker than any other way to travel!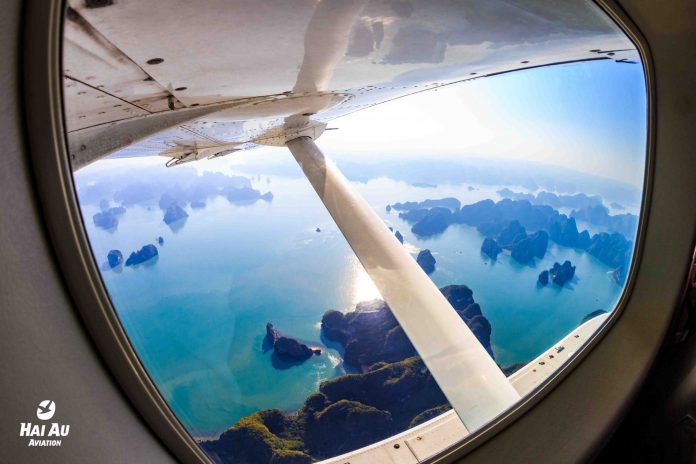 THE FLIGHT
The first 20 minutes of the flight, because it was a hazy day, we went through a sea of white clouds. The pilot assured us that the weather would break for good views as we neared Ha Long Bay.
My eyes lit up with the first glimpse of the green-blue waters I'd been waiting to see. I took stock of the lush greenery that delicately complimented the tranquil jade waters.  Each islet felt strategically placed so that every view at any moment was perfect.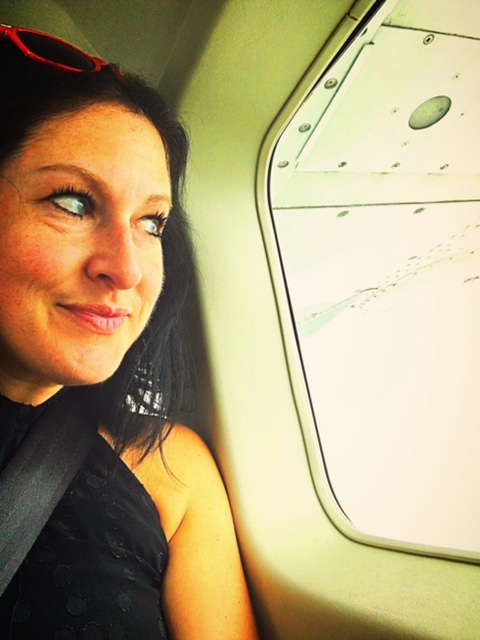 The fog finally dissipated and all that lied ahead were endless island views, the snapshots that postcards are made of.
For a moment, before even pulling out my camera like the rest of the passengers, I appreciated the beauty in the surrounding nature. Even as a worldly, seasoned traveler, I'd never seen anything like these Ha Long Bay views before.
The views captivated everyone on the plane for the duration of the scenic tour. Those of us on board took hundreds of photos and captured many minutes of video as a reminder of the allure that motivated us to book this experience in the first place. Ha Long Bay is but a dream.
As luck would have it, due to an abundance of air traffic, we would be held captive in a holding pattern. With no complaints, we all enjoyed each other's company and basked in the thrill of our travels, and for me, the fun I would have in Ha Long Bay for the next two days.
THE LANDING
After our scenic tour and once we can see the land, we faced our most anticipated moment, our grand entrance into Ha Long Bay – our splash landing! From cargo ships to floating villages and fisherman, the details of what lied beneath us became more recognizable as our plane descended and the waters became more radiant in color.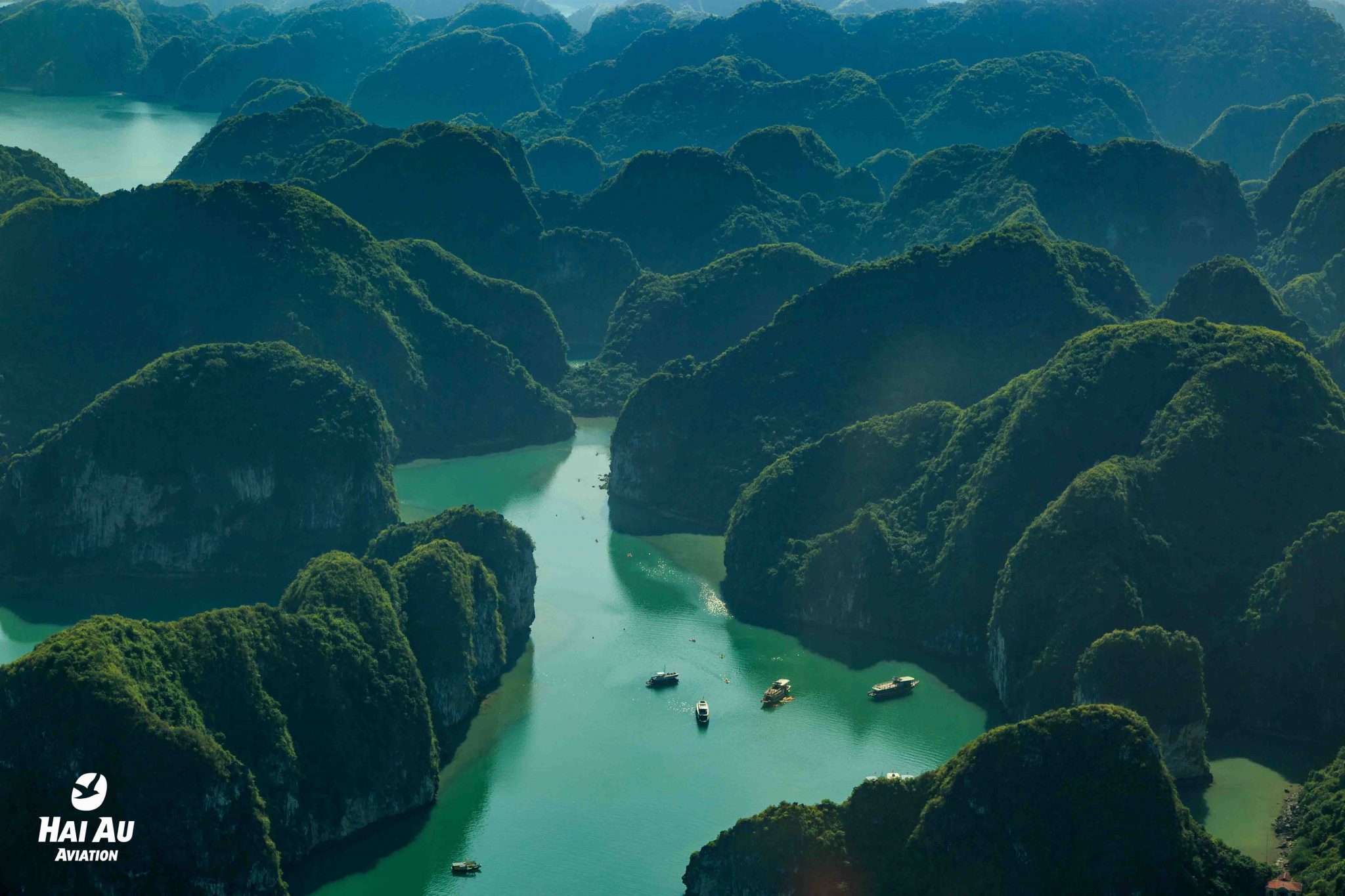 We hovered inches above the water as we continued to descend. The anticipation of touching the water, along with our excitement, continued to build. The landing was so soft and smooth that I almost didn't realize we had hit the water.
The plane glided through the bay for a handful of minutes as we slowed our momentum and taxied to our gate. When I think of being "on the water", I think of being in a boat, not a plane. It was a funny concept for me to get my head around.
ARRIVAL AT TUAN CHAU MARINA, HALONG
The plane taxied for five minutes to what looked like a boat ramp, which we drove up to our gate at Tuan Chau Marina. Upon arrival, our two pilots thanked us for flying with the both of them and hoped we had thoroughly enjoyed our flight. The gentleman who met me upon deplaning offered to help me grab a taxi to my accommodation in Ha Long Bay.
RETURN FLIGHT TO HANOI CITY
My two days in Ha Long Bay flew by quickly, and it was time to head back to Hanoi. The minute I stepped foot in the Hai Au offices at the marina, the staff greeted me, asked about my stay in the bay and offered me a seat.
The gentleman checking me in traded me a cold bottle of water for my passport. Within minutes, I had checked in and ready to board my return flight.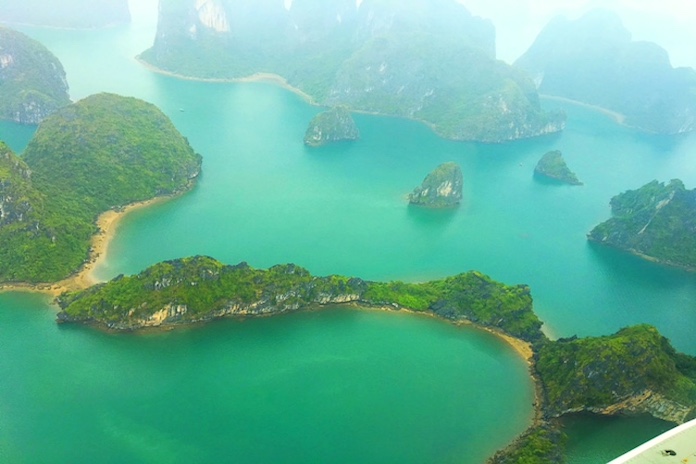 I was very much interested in our takeoff, this time from the water versus the airport runway. The plane glided into the bay and propelled us to the spot at which we would take off through the water and up into the air. It felt like you are on a high-speed boat until we reached the speed to take flight into the skies.
What a truly wonderful travel experience this was. I can't say enough great things about my round-trip sightseeing flight. Given a chance to go to Ha Long Bay again, I wouldn't change a thing and would most certainly travel with Hai Au Aviation.