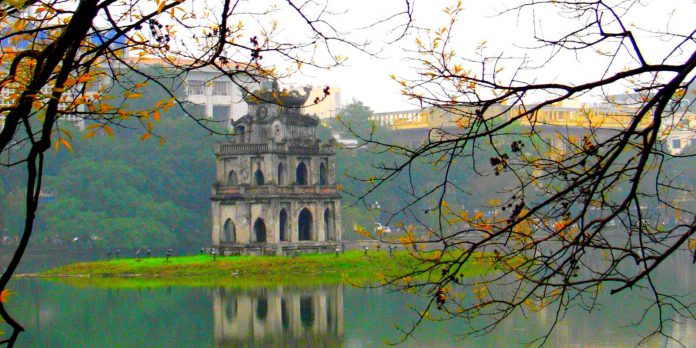 Vietnam is one of the most magnificent areas of Southeast Asia. It is home to amazing cities and countryside filled with culture, history and stunning sights. It is a country jam-packed with seasides, mountain ranges, and national parks.
For tourists planning to explore this exquisite country, there is no end to the options available to explore. Having built upon centuries of history, Vietnam is a fascinating mix of ancient and contemporary ideas. From world heritage sites to the top cities, this country has something for everyone.
Halong Bay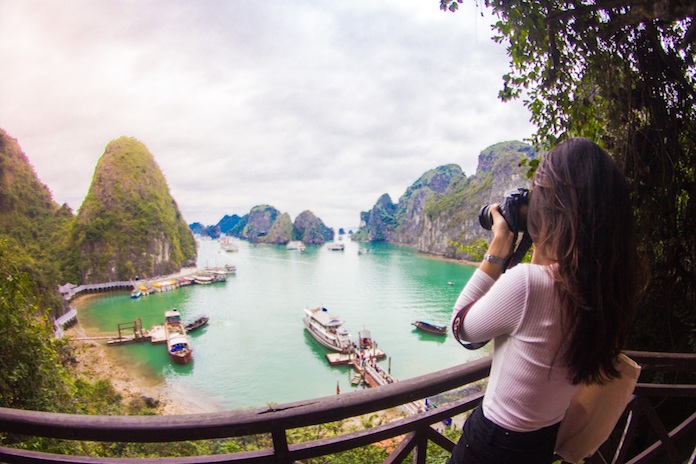 One of the most well-known Unesco World Heritage Sites in the world, Halong Bay is a must-see when visiting Vietnam. With emerald seas and captivating karsts, it is an amazing place to explore true natural beauty. Take a cruise through the floating villages and caves or fly high through the clouds in a spectacular seaplane. Spend a day swimming or kayaking then lounge on one of the hidden beaches out at sea. It is a top spot to visit in Vietnam and easily accessible from Hanoi.
Moreover, there are more than 10 adventurous experiences waiting for you in this bay.
Ho Chi Minh City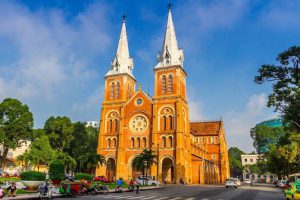 Ho Chi Minh may not be the capital city but it's certainly one of the most captivating. It is considered the commercial hub of Vietnam and has tons of shopping, restaurants, and nightlife. Motorbikes flood the streets and intriguing architecture reigns supreme. The mix of culture and history makes this city a necessary stop for anyone wanting to experience various activities.
Hanoi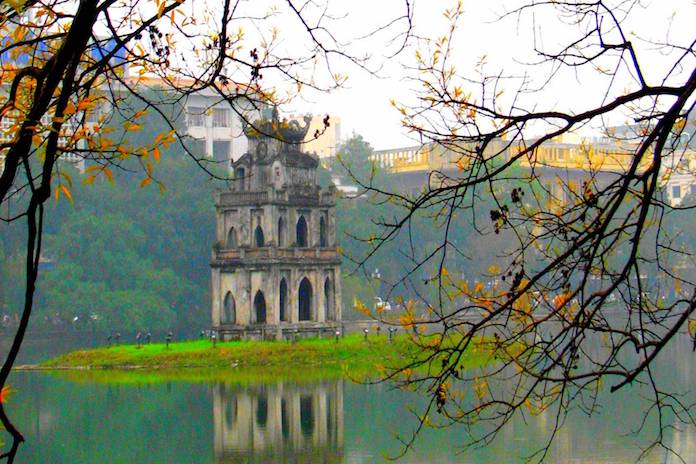 Hanoi is the capital of Vietnam and certainly, lives up to its name as a hallmark of Vietnamese culture. The city can feel crazy with natives and tourists constantly roaming the streets. However, this is where to go if you want to jump into the local scenery. You will be able to see all manner of attractions from the Ho Chi Minh Mausoleum to the Grand Opera House to the Presidential Palace. It's also a great way home base for day trips to the country or seaplanes to Halong Bay.
Hue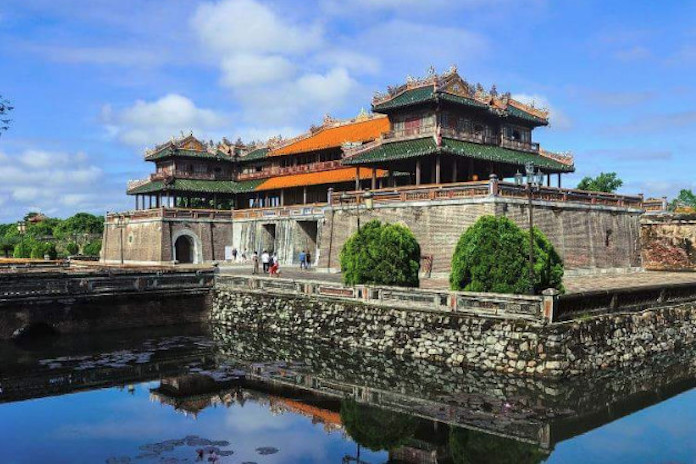 Hue is one of Vietnam's most historic cities, sitting on the banks of the Perfume River. It harkens back to the reign of the 19th-century Nguyen Emperor and boasts a plethora of relics to prove it. There is a wonderful amount of palaces, pagodas, and temples to explore. It is also known for a variety of interesting local cuisines such as the Bun Bo Hue (beef noodle soup) and one of many different types of rice cakes.
Phong Nha-Ke Bang National Park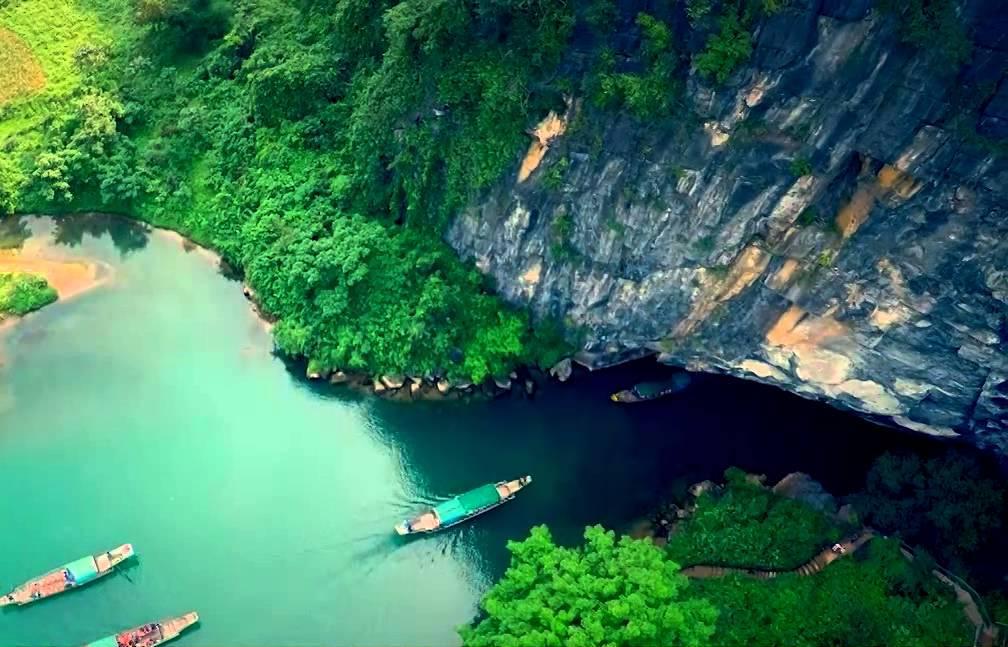 For those who loved the karsts and caves of Halong Bay, Phong Nha-Ke Bang National Park is another great place to explore. It is also a Unesco World Heritage site, located in the Quảng Bình Province on the North Central Coast of Vietnam. Stalagmites and stalactites abound in the sprawling caverns. The world's largest cave, Son Doong, reaches up to 200m in height. The caverns and grottos are ideal for seeing some of the most distinctive and beautiful aspects of nature.
My Son
My Son is an important archeological site dating back as far as the 4th century. It was a center of Hindu worship and is home to approximately 20 temple structures for religious worship dedicated mainly to the Hindu god, Shiva. The temples were created by the kings of Champa from the 4th to the 14th century AD. It is the third Unesco World Heritage on the list and no wonder based on its unique structure and fascinating history. You could easily stare at the enchanting architecture for hours.
Hoi An Ancient Town
Another historic and architecturally stunning city is Hoi An. It's notable Old Town is famous for its cultural ambiance. Wander the winding streets and you will find charming lanterns, flowers, and dainty decoration. You can visit the old merchant houses and get a real sense of the ancient culture still so prominent in this beautiful little haven. The Japanese covered bridge is one of Hoi An's most delightful discoveries. Outside the city, you can find rice paddies and floating villages to see even more of local life.
Sapa Countryside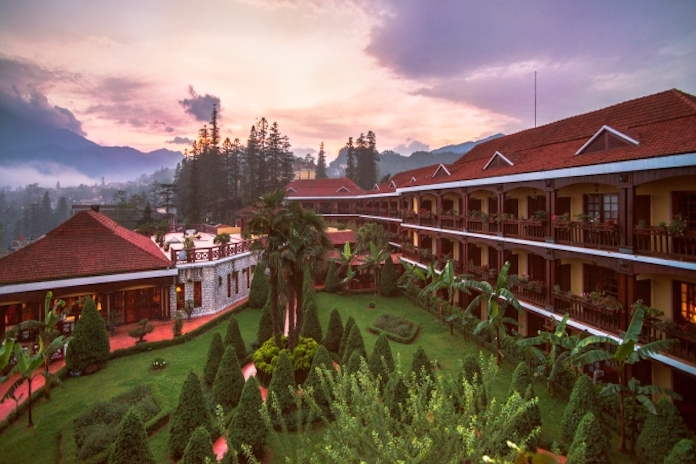 Sapa was a French hill station in 1922 and is now a center of ever-growing tourism. While the city itself is a simple market town, the countryside surrounding is the true hot spot. The gorgeous views and valleys are the perfect place for trekking and traversing the Vietnamese terrain. Local hill-tribes including the country, ethnic minorities including the Hmong, Giay, and Red Dzao make this a truly diverse place to visit.
Phu Quoc Island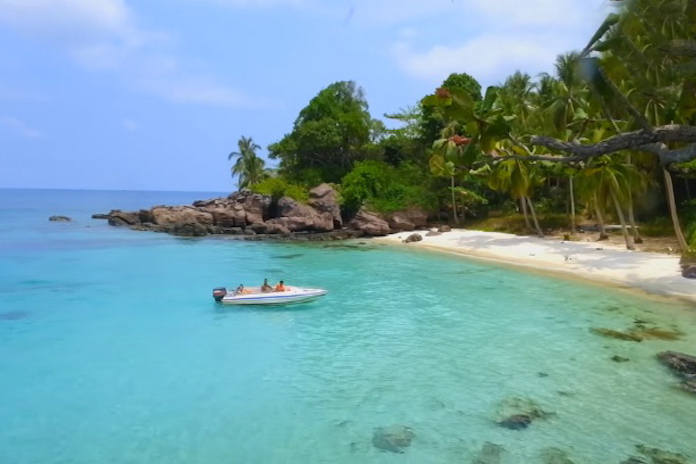 If you're looking for stunning beaches surrounded by crystal clear blue seas, Phu Quoc Island is the place to be. Located off the coast of Cambodia but part of and only accessible by Vietnam, this idyllic island boasts nature, resorts, bars and a generally romantic atmosphere. You can visit parks, Buddhist pagodas, and traditional villages. It is another one of the Unesco World Heritage sites so prevalent to Vietnam. Among all of the hot spots on the list, this is an amazing place to kick back and enjoy the scenery.
Mekong Delta
Sometimes called "Vietnam's Rice Basket," the Mekong Delta is a lush cornucopia of local life. You will find rice paddies, floating markets, bird sanctuaries and all sorts of local life and nature to feast your eyes upon. Start in Can Tho and take a boat ride through the labyrinth of waterways and get lost in the natural beauty. This area is a vast grove of natural beauty and vegetation.
There are so many dazzling things to see in Vietnam. Undoubtedly, it can be difficult to decide on which places you will visit. Depending on how long you have to work your way through the vibrant cities and exquisite countryside, you might want to start with some of the top highlights. Anything you choose will yield memorable results, from taking seaplanes to Halong Bay, trek through the Sapa Countryside or boats along the Mekong Delta.