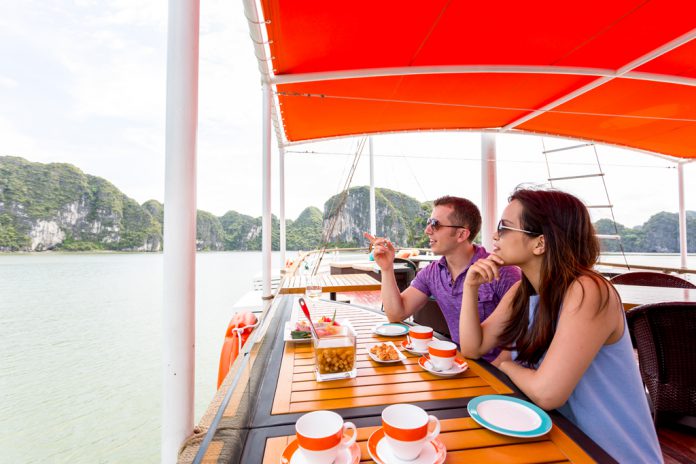 It's time to start checking items off of your bucket list in the upcoming year.  While taking your trip to Vietnam in 2019, there are plenty of Halong Bay activities that you can do that will perfect for your bucket list of everything you want to do in your life.
There's plenty of natural beauty to leave you awestruck whether you're cruising around the bay in an authentic Chinese Junk or flying high in the sky on an honest-to-goodness seaplane.
There are plenty of educational experiences that will continue to widen your horizons from being able to visit gorgeous temples to visiting a delightful museum. Adventure and excitement await you on your next trip to Vietnam's jewel, Halong Bay.
ENJOY SUNWORLD HALONG PARK
SunWorld Halong Bay Park just recently opened, and this combination theme and water park are still being built, but there's already plenty of fun waiting to be had on your visit. This is great for all ages with the games, rides, and the overall experience.
One experience that's highly recommended is the beautiful Zen garden that's ready for a peaceful and relaxing day.  Ticket prices and crowds will probably differ based on the part of the year of your visit, and how far along the redevelopment phase happens to be.
The entrance fee of Halong Park includes Sunwheel, Queen Cable, and Zen Garden is 300.000VNĐ (approximately $13.5)
SunWheel
The SunWheel is available in SunWorld Halong Park, but it's so special that it deserves to earn its own particular slot on this list of must see activities. The SunWheel offers a stunning visual view of Halong Bay.
The height of this Ferris wheel is what makes it so wonderful as you can see for miles. With an impressive height, up to 215m over sea level, the Sun Wheel is one of the largest rotation in Vietnam, the rest is located in the Asia Park (Da Nang City).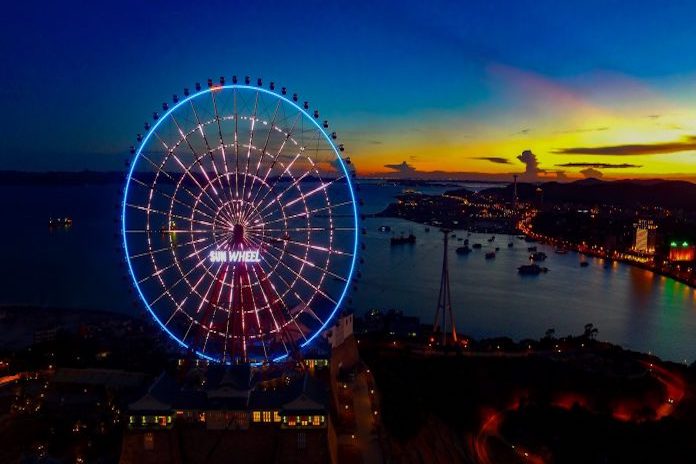 You may want to ride this amazing wheel twice to get the full effect of the view.  Try riding it once during the day where you're really able to see all around you, and then ride it again at night where the dark night sky is the perfect backdrop to the lights of the area.  Romance will definitely be in the air for this adventure.
Queen Cable Cab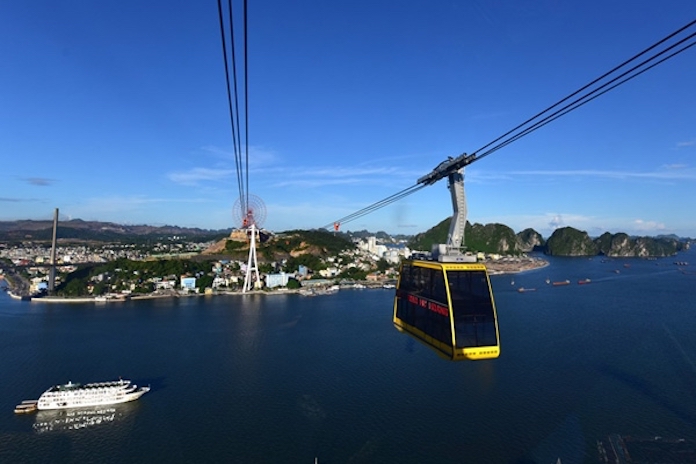 The Queen Cable Cab is another attraction within SunWorld Halong Bay Park that shouldn't just be lumped in with the theme park. It's a major attraction that will have you grabbing your camera and saying wow.
The view from the cable car is going to be amazing as you travel along the cable, and can't be mimicked by any other type of experience. Children will love the chance to ride in such a unique vehicle while riding in the sky. All ages will be fans of this experience.
KAYAKING AND CANOEING THE DAY AWAY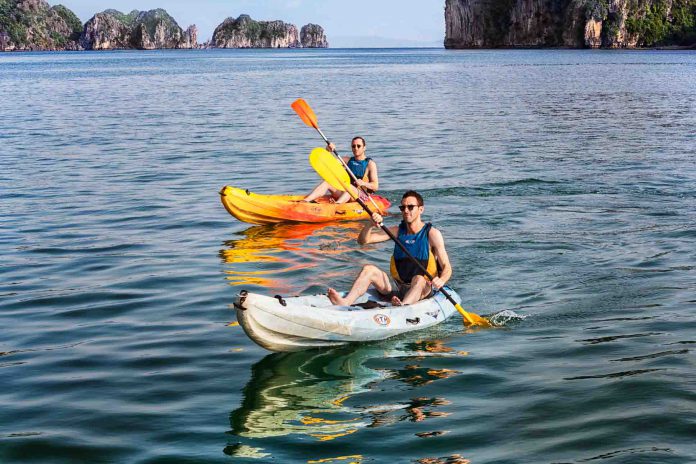 You cannot visit one of the most beautiful bays in the world, Halong Bay, without taking some time to enjoy the water.  You'll be able to have the opportunity to explore the bay on a kayak or bamboo canoe if you have interest in being able to paddle around finding the most picturesque views of the surrounding area.
You're going to want to make sure that you bring along a waterproof disposable camera that you can put around your neck to ensure that you get the best shots of your amazing water journey.
There are several ways that you can enjoy this activity during your holiday to the area.  Many of the different tours and cruises offer this as an included activity that you can enjoy the rest of your tour group during your package.
You can also book these activities as an all-day adventure rather than just as an add-on to another package. You'll be under the watchful eye of your tour operator, so you can feel comfortable in exploring the surrounding area. However, the government has just announced Kayaking is banned in Halong Bay due to environment polluted.
WATER SPORTS: SCUBA DIVING, SNORKELING, and more in LAN HA BAY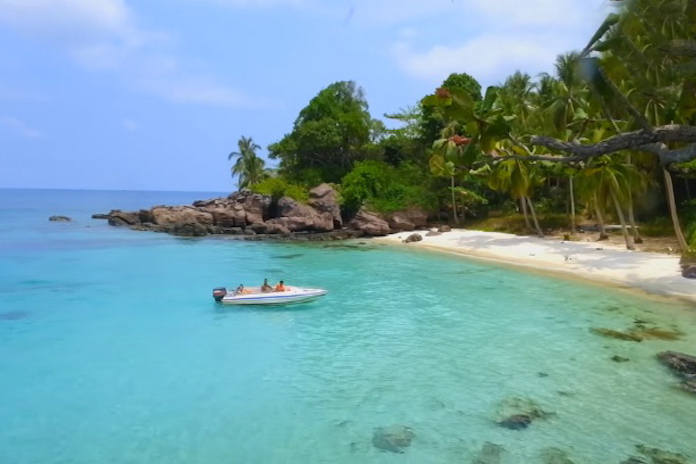 The water fun doesn't have to end with Halong Bay activities that take place on the water, but you can also go into the water. Lan Ha Bay is a picturesque area that offers pristine beaches to play the day away during a fun tour or just getting to swim.
One of the fun companies that offer the kayaking experience also has other adventures available for you to enjoy.
Scuba-diving in Lan Ha Bay, Halong Bay, and other bodies of water in the surrounding area is going to be some of the best scuba-diving you've done in your life. The beautiful waters and abundance of wildlife are sure to make this one of your favorite dive sites in your entire life.
A quick Google search of images gives you just a glimpse of what you can expect. Snorkeling is just right for families that want to make a splash, but not everyone is ready for full-blown scuba-diving.
Snorkeling is a fun way to view under the water to see the wildlife and makes for a great teachable moment for the importance of taking care of the world's water.
For the really adventurous wanting to try something new, you may want to try out paddle boarding to see what the fuss is all about. This can be a very fun way to see the bay and play in the sunshine.
SIGHTSEEING WITH SEAPLANES
Being out on the water is not for everyone, and maybe you'd prefer to enjoy the view of the bay from the comfort of a window seat in a plane. There could be nothing more fun and adventurous than getting to a 25-minute ride in seaplane for a fun up-in-the-air tour of Halong Bay.
You'll get a unique view of the area that's unparallel from any other activity that you can enjoy. When you combine that unique view with the excitement of being able to ride in a real seaplane with a water landing it's a spectacular jewel to place in your vacation crown. This is a memory that cannot be topped by the sheer uniqueness it adds to your trip.
HIKING THE COUNTRYSIDE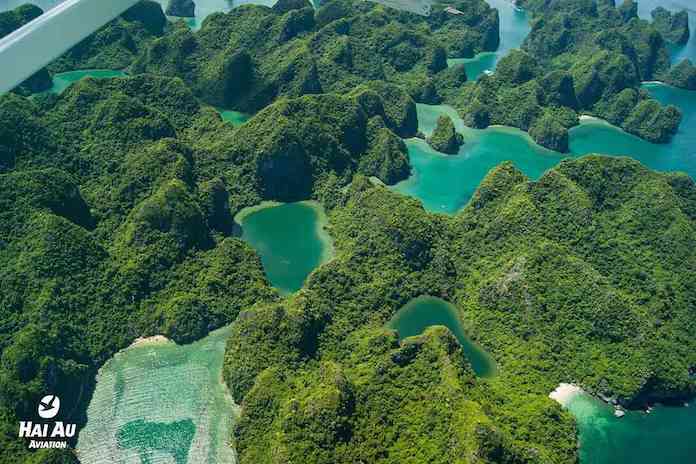 Tours aren't just available to explore the bay waters and surrounding bodies of water. You can also get hiking tours that will allow you to trek around the countryside getting to see the beauty of the land in Cat Ba National Park.
You can see native animals, meet people, and explore. Plus, you can add in some fun activities while you're exploring, such as trying traditional Vietnamese cuisine or getting to play in the water of the Bay which happens to be a perfect way to cool off after your journeys.
FLOATING VILLAGE TOUR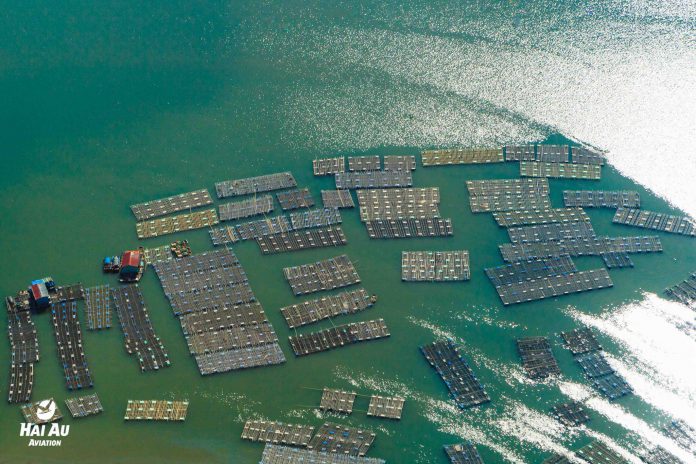 If you're looking for a bit of insight into a simpler life and time, then, taking one of the tours to a floating village is a must see for you. These floating villages are homes that are moored together or close to each other among the islands in the waters of the bay.
The people that live in these villages are fishermen, and often, they have some items for sale. If you're looking for a peaceful and relaxing boat ride, this may be just what you need for your time in Halong Bay. This is usually included in itinerary if you book a cruise for at least 2D1N.
VISITING PEARL FARM
It's said that Halong Bay's islands were created by a mighty dragon that adorned the water by spitting out jewels or so the legend says. This legend is so poetic and helps to allude to some of the treasures that can be found in the bay.
A floating village called the Pearl Farm is a must visit the site for anyone that loves jewelry or the miracle that nature can create such beauty out of nothing more than sand, a piece of the mantle, or pig toe.
You're able to visit the pearl farm to learn how to produce the pearls, see the farm, visit the museum, and even buy a pearl or two to take home.
CLIMBING BAI THO MOUNTAIN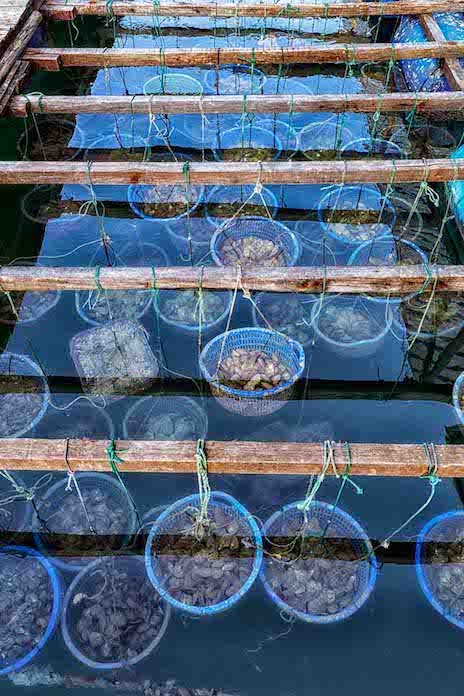 For the more adventurous and active tourists looking to burn some energy and explore the natural world in the area, there is the opportunity to climb Bai Tho Mountain. This climb is quite easy, but it can get steep in some spots on misty days.
You may wonder why to bother if it's a rough climb, but the reward at the end of the hike is the amazing view of Halong Bay from the top of the mountain, especially for sunrise and sunset. Yet another camera moment that will take your friends' breaths away when you get home.
RELAXING ON AN OVERNIGHT CRUISE
There are a huge number of cruises that you can enjoy while visiting the Halong Bay area.  When you have a bay that is a global treasure, it's not hard to see why you'd have so many businesses that want to help visitors see it in the best light.
The overnight cruise is one thing that you need to add to your itinerary if possible, and if you can, it's great to stay on the longer cruises. If you cannot entertain an overnight cruise or longer, you should at least consider the day long excursions.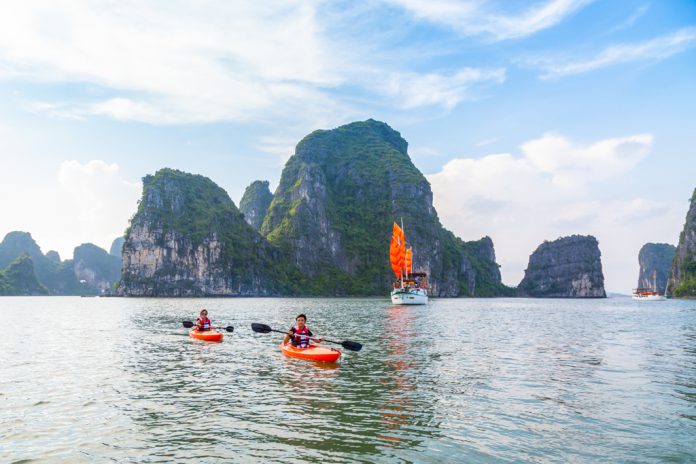 An overnight cruise is a perfect addition to your vacation because you'll get to explore the Bay on a lovely boat, maybe even an authentic Chinese junk, and if you try a luxury cruise, you'll feel as though you're in five-star hotel heaven.
Each cruise ship offers a different itinerary of things to do while you're on the ship. Some may offer trips to the caves in the area; others may take you to a pearl farm, you may be able to go kayaking, or fishing, or more. Try to find a cruise that offers the variety of activities you'll enjoy.
GET PEACEFUL SERENITY AT TEMPLES IN HALONG BAY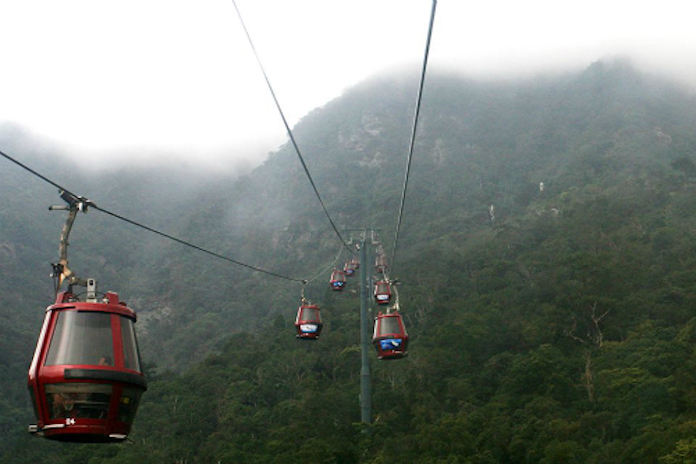 There are numerous Buddhist temples to visit when in the Halong Bay area. One that is highly recommended is Yen Tu Pagoda. The cultural significance of the temples and the peace that they bring no matter your religious leanings make these a welcome respite during a busy trip. There is cable cab that takes you to the temple.
Cable working time: 7:00 – 6:00 pm
Price: 120.000 VNĐ/ way
EXPLORE QUANG NINH MUSEUM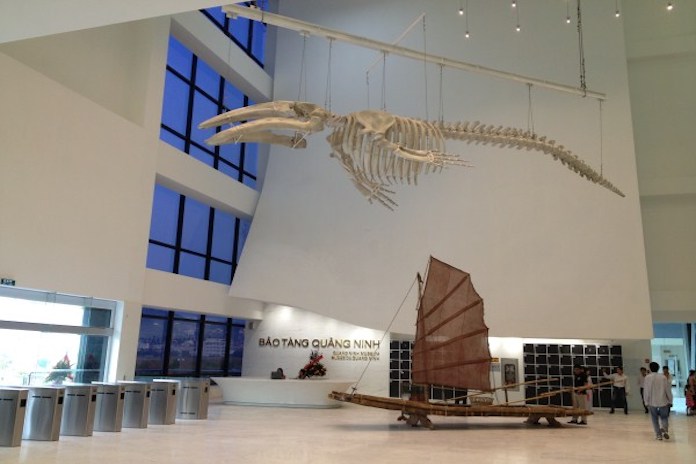 When visiting the area, you have to make time to visit the Quang Ninh Museum. You and your party will be able to learn about natural history, the country of Vietnam, and the natural world.
There are many rave reviews that make it easy to see why people are willing to wait around to enter this modern museum even though it closes for lunch every day for two hours before it reopens later in the afternoon.
The quality of the displays available will strongly impress you. You'll be able to sneak a bit of education into your vacation, and your children probably won't even notice because they'll be having so much fun learning.
Opening time: 8a.m – 5p.m (Everyday except Monday)
Ticket fee: 30.000 VNĐ/ person
DON'T FORGET … SHOPPING! 
A final Halong Bay activities that you don't want to miss is the shopping. Of course, there's having to find beautiful and lovely souvenirs to bring home to your family and friends, but you also have to do a little shopping for yourself.
When it comes to shopping experiences, you cannot skip out on visiting the Halong Night Market. This market is located in Marine Plaza (Hung Thang Ward, Ha Long City). Besides shopping, there are also cinema, billard, bowling game and kid center. One thing to keep in mind when visiting this market is that you'll need to have cash on hand for your purchases.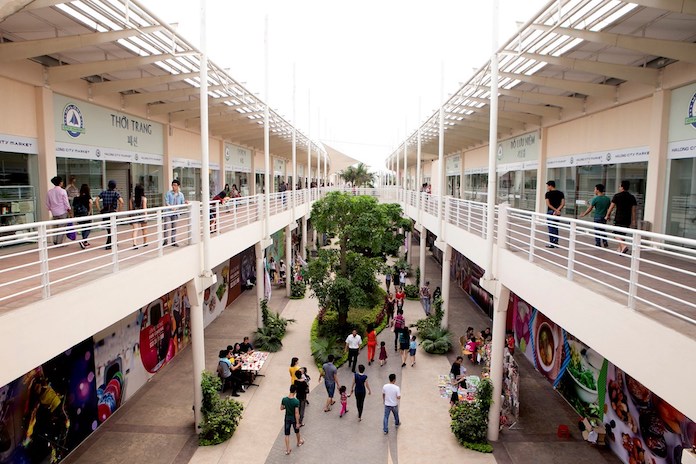 After reading this article, you may have found a few things that you need to add to your bucket list. As you can see you'll have plenty of wonderful opportunities for things to do when visiting the Halong Bay area.
This is a vacation destination that's perfect for couples exploring the world together, families broadening their horizons, and friends looking for that next memorable moment. It's well past time to start planning your upcoming vacation to the region.
If you only have limited time for Halong Bay, you probably would not want to miss Top 4 things to do in Halong Bay. 
TRAVEL WITH US
Need some help with your planning? Check out what we have to offer when it comes to packages at Hai Au Aviation. Have questions? We're standing by ready to help you with your upcoming vacation planning.