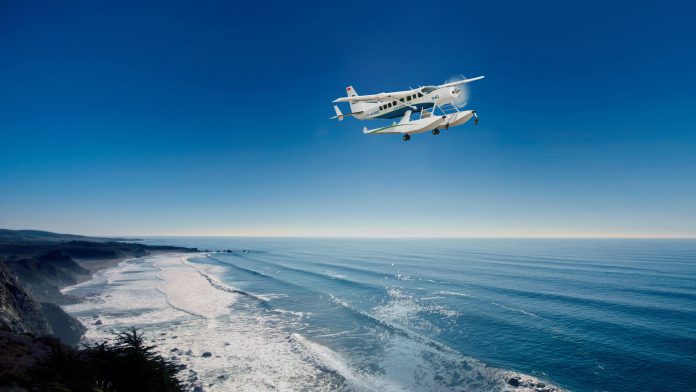 Hanoi, August the 21th 2014 – Hai Au Aviation, Vietnam's sixth private aviation company, will host a welcome event for the first seaplanes of the model Cessna Grand Caravan EX at Hanoi's airport Noi Bai.
In order to bring never-before-seen travel experiences to tourists in Vietnam, Hai Au Aviation is introducing the newest seaplane model from the USA – the Cessna Grand Caravan 208B- EX, the latest technology of 2014. The seaplanes, with 2 seats for pilots and 12 premium seats for passengers, has wide windows designed for scenic journeys over Vietnam's beautiful landscape at 150 to 3000 meters above sea level.
Appearing for the first time in Vietnam, Hai Au Aviation will provide three flight services for high-end sightseeing, including the following: transport flight, designed for transporting passengers according to fixed itineraries; scenic flight, designed to take passengers to sightsee at various bays and islands; and customized flight, intended for an individual person or organization with specific requirements. Starting from September 2014, Hai Au Aviation will launch its first flight from Hanoi to Ha Long Bay. Instead of four hours travel by bus, passengers only need 30 minutes and also benefit from the exciting view from above. At the end of 2014 and the beginning of 2015, Hai Au Aviation expects to expand its service to the south, between Ho Chi Minh City and various tourist spots at Khanh Hoa, Binh Thuan, Can Tho, An Giang, Con Dao, and Phu Quoc, among others.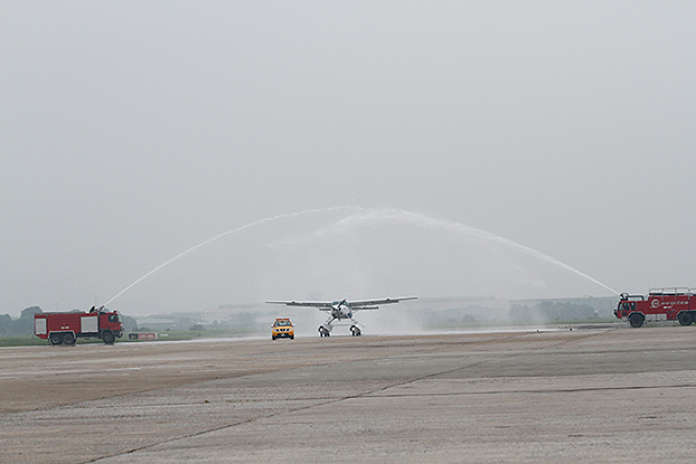 Air plane receives water salute
Not only dedicated to enhancing quality service, Hai Au Aviation also focuses on testing the safety of every flight with a maintenance process that adheres to strict regulations and through an experienced crew for international flights. Hai Au's foreign captains hailing from New Zealand and Australia are all highly experienced in navigating seaplanes and work alongside Vietnamese co-pilots who are equally trained to high standards. Additionally, the extraordinary design of the seaplanes strengthens the connection between the crew members and the passengers like never before. This unique connection is exactly what makes each Hai Au Aviation flight a truly fantastic experience for passengers.
In the ceremony, Mr. Luong Hoai Nam, General Director of Hai Au Aviation Joint-stock Company, said: "Seaplane service by Hai Au Aviation will bring new tourism and travel opportunities to international tourists coming to Vietnam. Customers not only can visit our country's most famous destinations more quickly and in better comfort, but can also experience Vietnam's incredible natural scenery from above, and take in panoramic views that will prove a unique experience for visitors".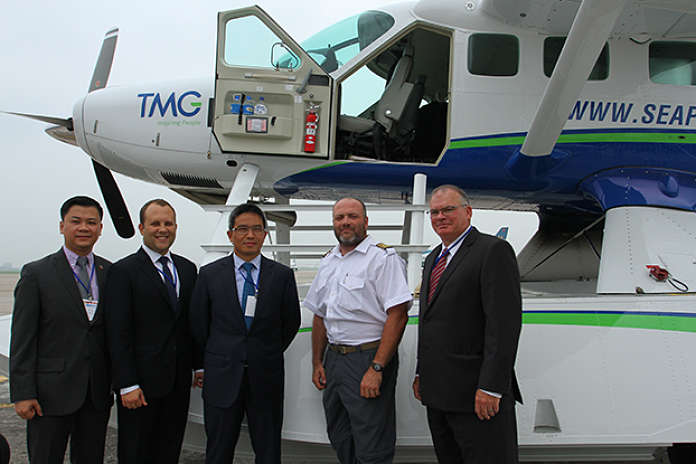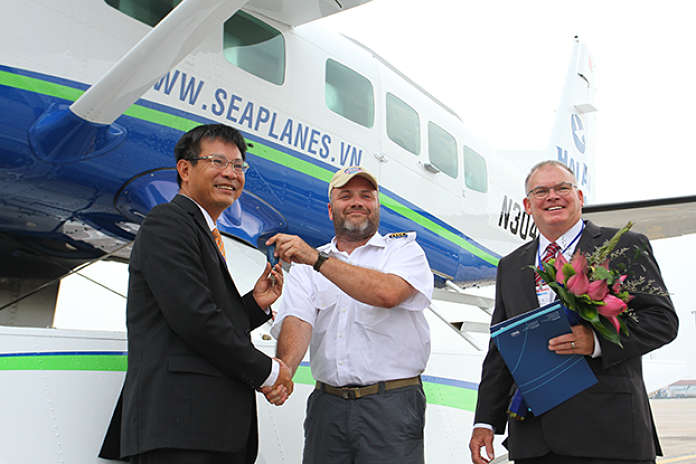 The launch of scenic flight services by seaplanes, hosted by Hai Au Aviation, brings a new potential direction for Vietnam's airline industry in general, and domestic tourism in particular. The development of seaplane services is highly appreciated in contributing to the promotion and enhancement Vietnam's tourism in coming years.
Hai Au Aviation now offers its customers great promotions on the occasion of its grand opening, namely a "buy 1 get 1 free" when buying a ticket; a "buy 1 ticket get 1 night free in a 4-star hotel or floating yacht in Ha Long Bay" (no charge for taxi transfer); and "sale off 50% for 1 Ha Long scenic flight ticket".
For more information about Hai Au Aviation as well as the company's updates about services, promotions, and competitions, please visit the website www.seaplanes.vn or Facebook page https://www.facebook.com/haiauaviation.