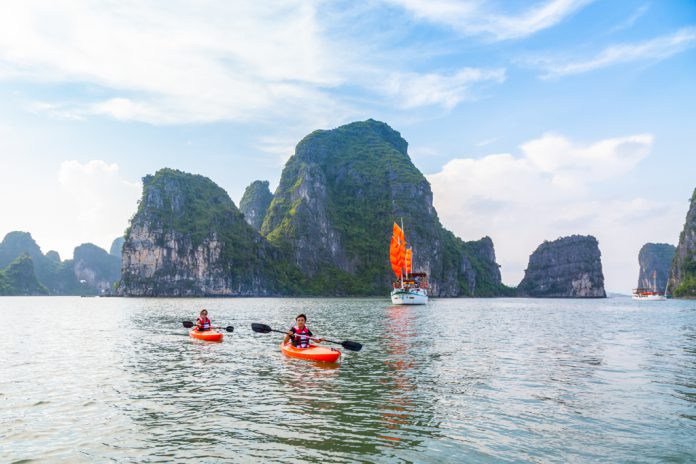 In Halong Bay, Vietnam all of these experiences are available and more. From Indochina Junk Boats to Hai Au Aviation Seaplanes, below are just a few of the best tours in Halong Bay, Vietnam of 2021.
There are many things to consider when choosing the people and places to explore around the globe. What with travel expenses, time management, and an infinite number of opportunities available, many decide to take advantage of tours so as to maximize the amount that they will be able to discover within a limited period of time.
There are walking tours, cycling tours, aerial tours and boat tours, just to name a few. Choices range from top-of-the-line luxury experiences to backpacker's guide budget travels.
Quick one-day excursions will allow a brief glance into the surrounding landscape while a 2-day to 2-week adventure will provide a longer look into the life and times of the destination. Some people prefer a traditional list of sights and sounds to wind their way through while others would rather have a unique adventure and go off the beaten path.
BEST LUXURY TOUR – Emeraude Classic Cruises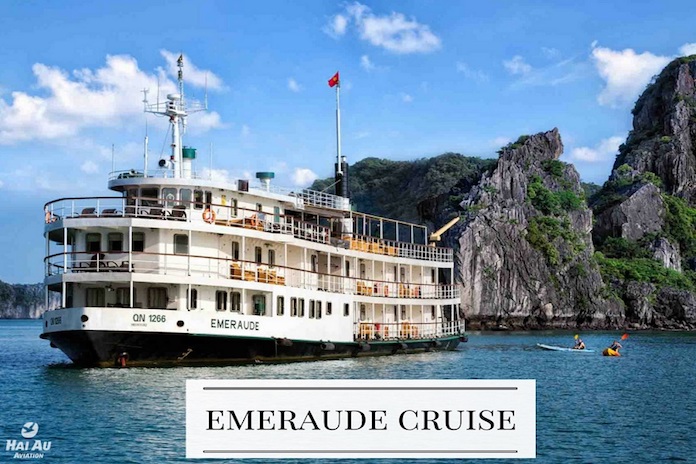 In contrast to the budget tour, many travelers may choose to indulge in a higher end experience during their time in Halong Bay. If you have the time and money to really sink your teeth into a luxuriant Halong Bay experience, Emeraude Classic Cruises is right for you.
Featured
These cruises include all of the typical Halong Bay treats like kayaking, grottos and squid fishing, but with an added elegance of classiness and style. Sit on the deck at sunset for a romantic gaze into the bay or book your destination wedding here. 
Emeraude prides itself on a top-of-the-line experience, from their superior cabins to their renowned Vietnamese spring roll cooking class. You can even combine this cruise with a Hai Au Aviation seaplane connection and go world-class all the way.
BEST OFF THE BEATEN PATH TOUR- Indochina Junk's Dragon Legend 2D1N Cruise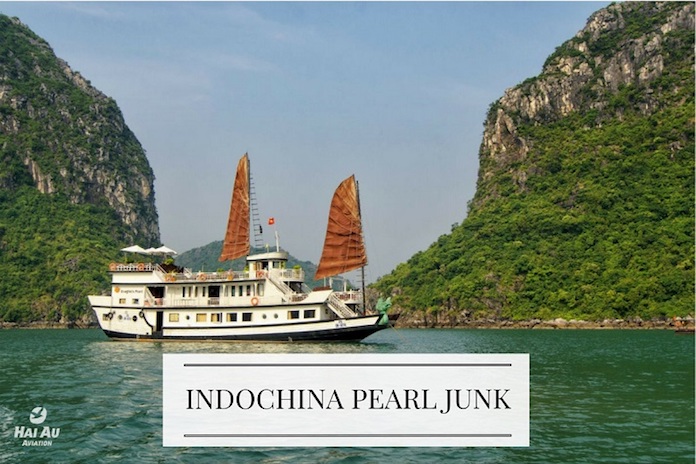 One of the most popular tour companies is Indochina Junk tours, which offers a variety of options from one day to four day cruises involving many options for sightseeing.
The Dragon Legend 2-day cruise is a perfect choice for travelers spending a quick weekend in Halong Bay while journeying around Vietnam. The traditional junk boats are an experience in and of themselves and make for a lovely time cruising around the bay, seeing the limestone caves, kayaking through the tranquil sea, and enjoying all the comforts that are offered on board.
Featured
This particular tour claims to go off the normal beaten track of Halong, focusing on the Bai Tu Long Bay region and highlighting more clandestine areas of Halong. In addition to the many things provided on the boat such as Vietnamese meals and Tai Chi, is a water puppet show performed by local artists in Yen Duc Village. 
While this tour does not get right into the heart of touristic Halong Bay, it does an excellent job of introducing a travelers to the traditions and culture surrounding Halong.
BEST BUSINESS TOUR – Hai Au Aviation Tour Round trip Flight, 1-Night Wyndham Legend
While Hai Au Aviation has many exciting combination packages, one of the best opportunities for business travelers is the round trip flight and hotel option. Perhaps a business professional needs to travel to Halong Bay for a conference, research or any number of entrepreneurial needs.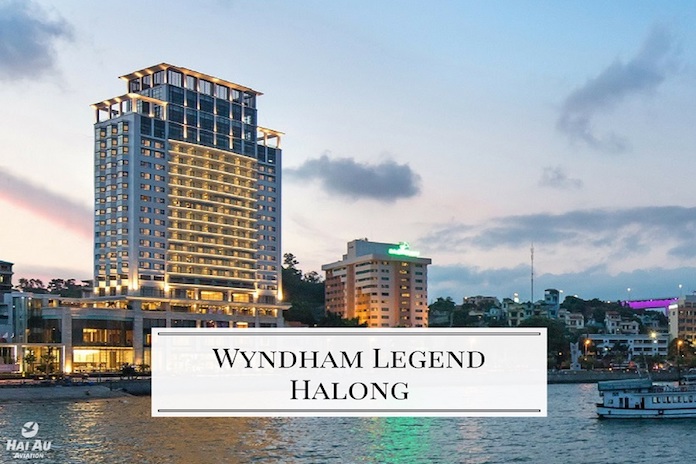 While he or she may not have the option to explore the bay under optimal circumstances, the views from high in the sky and strategically placed hotel windows will still supply a peek into the beauty and serenity of Vietnam.
Featured
Flying by seaplane from the mainland will not only efficiently cut out endless hours in a car but will allow the business traveler to see the exquisite isles from above. Combined with door-to-door transportation and a stay in the 5-star Wyndham hotel which offers gorgeous views of the bay, you will feel classy and comfortable while you prepare your presentation or relax for an early morning meeting. 
Any changes to itinerary are absolutely allowed and flexibility with agenda is easily embraced.
BEST COOKING AND CLASSES TOUR – Orchid 2-Day Cruise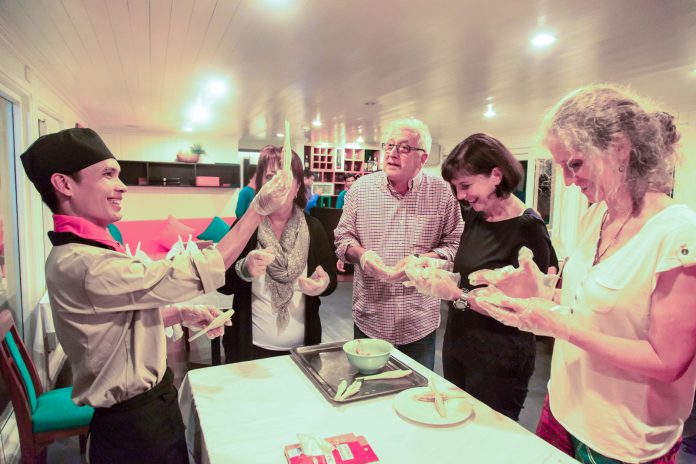 While offering many of the similar opportunities that other tours do, the Orchid 2-Day cruise is notable for its value and hands on activities. The ship will tour through many of the exciting areas typical of Halong Bay, as well as make way further out to Cat Ba Island and Ba Trai Dao beach where you can enjoy an afternoon kayaking or swimming.
Featured
The benefit of this tour, however, is that you will also be able to engage in cultural delights such as enjoying an early morning Tai Chi session, learning how to squid fish or taking a cooking class. 
The staff is ready and willing to instruct tourists on the joys of traditional Vietnamese cooking or how best to best use fishing nets and catch that wiley marine creature from the deep sea. Orchid also offers the opportunity to upgrade your stay by choosing combined deals with accommodations such as with the Apricot Hotel, a luxury 5-star residence.
BEST SEAPLANE DAY TOUR – Hai Au Aviation Seaplane Flight & L'Azalée Day Cruise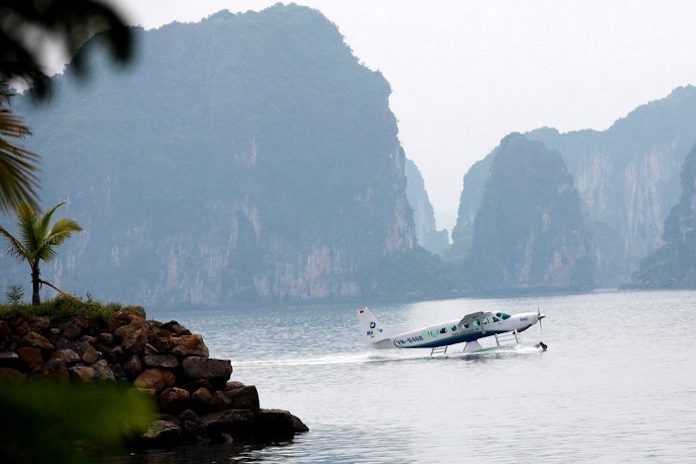 One of the most spectacular ways of touring around Halong Bay is by seaplane. Hai Au Aviation has a plethora of options from quick flights over the bay to day tours to 2-day excursions, each combining a breathtaking seaplane flight with cruise, hotel or more.
Featured
One of the most convenient and economical options is the day cruise, an ideal choice for travelers with limited time. This tour begins or ends (your choice) with a magical trip flying through the air to or from Hanoi to Halong. As Hai Au Aviation is the first and only seaplane experience in Halong, this is an opportunity not to be missed. 
Drink in the sights of Halong Bay as you soar from the mainland to the islands and get a unique bird's eye view onto the bay below.
Once you have landed you will be treated to welcome drinks and a traditional Vietnamese-style buffet lunch before sailing around in an adorable cruise ship. While on board, you will journey past famous islands, caverns and floating villages of Halong Bay.
Whether you choose to start or finish your trip on the seaplane, you will not be disappointed in this perfectly scheduled glimpse into the heart of Halong.
BEST BUDGET DAY CRUISE – Garden Bay Halong Day Cruise
2 to 3-day cruises can certainly be found on the cheap but sometimes a nice day cruise is all you have the time for when attempting to fit in so many wonderful things in Halong Bay.
Garden Bay Cruises offers some amazing deals for the more frugal travelers and their one day cruise is a great glance into the highlights of Halong. In a Tonkin cruise vessel, you will be provided with a lovely Vietnamese lunch before heading toward Bai Tu Long and the Hon Co Area. You will get to swim, kayak and explore the Thien Canh Son Cave. In just a short twelve hours, you will walk away with a reader's digest version of this spectacular bay.
No matter how many days you have in Vietnam, it is always worth it to make time for a quick journey around Halong Bay.
BEST DECADENT TOUR – Audley Travel Wonders and Waterways Tour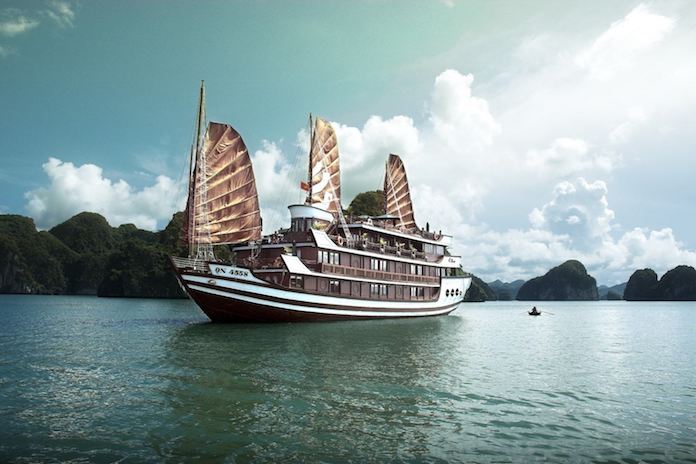 The Emeraude classic cruise may be a marked step into the lap of luxury, but this Audrey Travel tour takes grandeur to a whole new level. For the world traveler interested in an in-depth tour of Vietnam including several days in Halong Bay, nothing could be better than this extensive and magnificent jaunt.
Featured
 This tour is much more time-consuming and therefore much more expensive, but for those who have the availability and resources to take advantage of a lengthy excursion, take the time to investigate the tailor-made or small group tours at Audley Travel. 
Starting in Hanoi and ending in Saigon, this tour spends three days and two nights relishing in the delights of Halong. Incorporating a cruise through the limestone islets and all of the traditional sights, you will see how Halong Bay fits into the larger context of Vietnam and shines like the hidden gem that it is.
BEST 3-DAYS BUDGET TOUR – Ethnic travel tour
For those looking to find a more extensive tour at a reasonable price, Ethnic Travel is the site for you. This tour goes from Hanoi, through Bai Tu Bay, Quan Lan and Cai Rong Islands, and back to Hanoi.
You will be able to try out the typical Halong Bay activities such as kayaking, swimming and exploring the limestone caves. You will also get to experience some cycling and a hike to Dao Village, a local ethnic minority people.
Featured
 Unlike some of the other tours, this one does not center around a cruise ship so there are many interesting things you can happen upon while journeying around the bay. Meals are still included, made up of local ingredients and representing the traditional preparation and cuisine. 
One night you will stay in a home and another in a hotel so you are able to see a much different side of the local culture than cruising on a ship will offer. Despite this being a less glamorous tour than some, you really get an amazing bang for your buck.
BEST CYCLING TOUR – Spice Roads Halong Bay Cycle and Cruise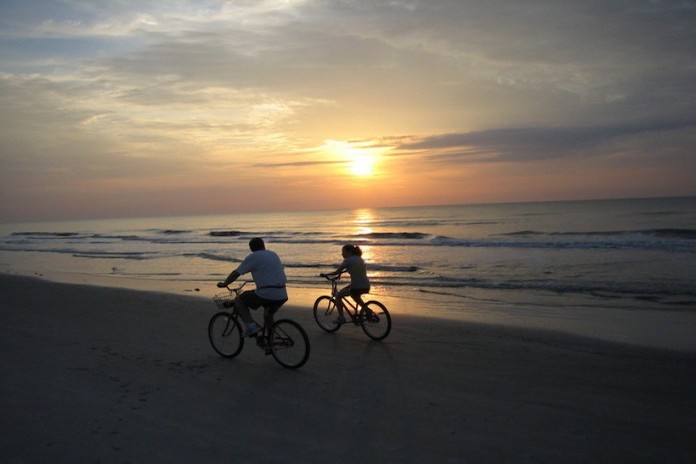 Many travelers go on holiday for rest and relaxation but not all. Sometimes the wanderlust driving many people forward is a desire for excitement and adventure. Rather than calmly being ferried from one landmark to the next, a true explorer would rather rush into the scenery and use their own adrenaline for fuel.
Featured
 Spice Roads' tour will allow you to race from Red River and galavant through Cat Ba National Park. This tour does include time on a traditional junk, striking a lovely balance between cruising and cycling so you won't have to forgo an opportunity to enjoy the true seagoing experience of Halong Bay. 
Spice Roads offers a wide variety of cycling tours throughout Vietnam and other parts of Southeast Asia. For many people, cycling tours are a thrill unlike any other. They are a chance to be a part of the landscape as you fly down a path with the wind whipping through your hair, having much more direct access to your surroundings while still being able to move along at a steady pace.
BEST TREKKING TOUR – Active Travel Trekking Cat Ba National Park & Kayaking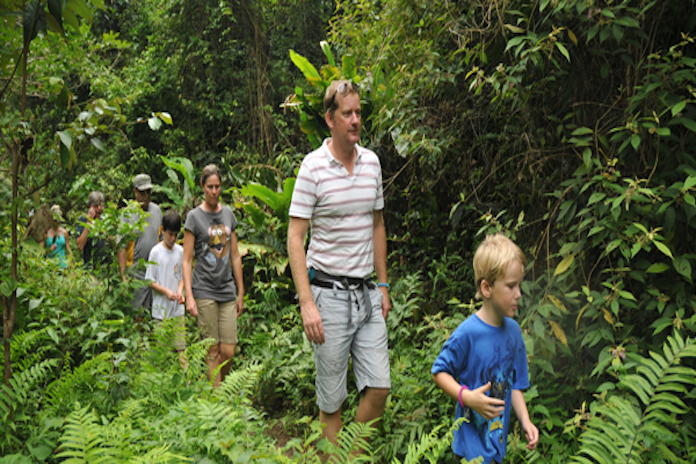 If you are still in search of adventure but cycling is not your forte, consider an Active Travel 4-day trekking tour. This tour combines one day of full on trekking, one day taking a kayak, and one day relaxing on a cruise. It is an excellent balance of stimulation and sightseeing, culminating in some of the more traditional aspects of a tour.
Intrepid travelers will rejoice in a day of trekking through the Cat Ba Jungle followed by a day kayaking in Lan Ha Bay. Finally, your fitness feat will be rewarded with an overnight junk boat right through Halong Bay proper. You may have to sing for your supper, but this tour is utterly worth it for the truly venturesome globetrotters.
BOOK YOUR TOUR TO HALONG BAY!
The almost overwhelming amount of activities, excursions, romantic experiences and astounding memories to be had in Halong Bay make it virtually impossible to pinpoint just one method of managing it all.
A luxuriant and relaxing cruise will brighten anyone's quality of life.
A rigorous ride on a bicycle will turn anyone into an automatic daredevil.
A fantastic flight in a stunning seaplane will leave no one in doubt that Vietnam is an exquisite country of natural beauty.
TRAVEL WITH US
Depending on your time and availability, your budget, or even your sense of adventure, Halong Bay offer a wide range of tours from Indochina Junk Boats to Hai Au Aviation Packages, the options you could choose are endless.