Around 13h40' 21/12/2014, at Tan Son Nhat airport, Hai Au Aviation's third Cessna Grand Caravan landed-off successfully. Like its other two sisters, in order to be in Vietnam, this aircraft had to finish its 15.000 km journey ferry flight from Wichita (Kansas, USA), through San Francisco and the Pacific Ocean.
At the moment, the aircraft has been removed its petrol tank, installed seats and applied for Vietnam register number.
On the 29/12/2014, expert from Cessna America will come to arrange the flight frequency according to Vietnam's criterion.
After that, Civil Aviation Administration of Vietnam will check and approve for this third seaplane.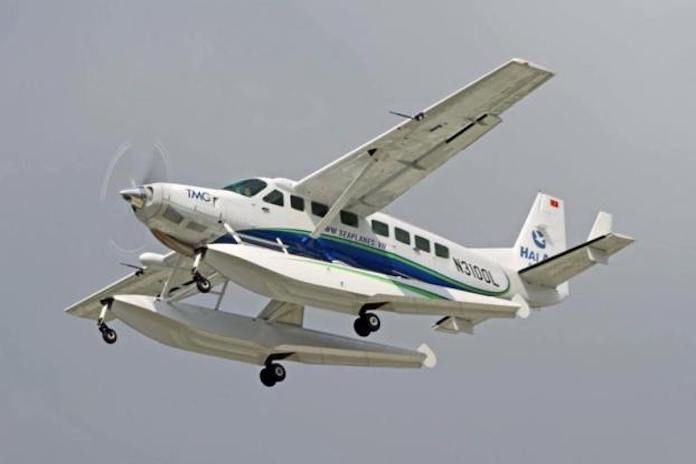 (P/S: Photo of Yoshito Okabe/Vietnam Air Spotters)