Flying with seaplanes is the best way to visit Halong Bay, allowing travellers to enjoy the beauty from the above. As far as Hai Au Aviation's reputation grows, more and more Vietnamese well-known people chose to fly with us.
This summer 2017, it is our pleasure to have different iconic people on board and enjoy our seaplane flights, including:
Actress Bao Thanh & Husband
Bao Thanh and her husband took the seaplane flight from Hanoi to Halong Bay on a sunny day. The couple chose to escape from the busy life in Hanoi for two days and enjoyed the emerald sea in Halong Bay.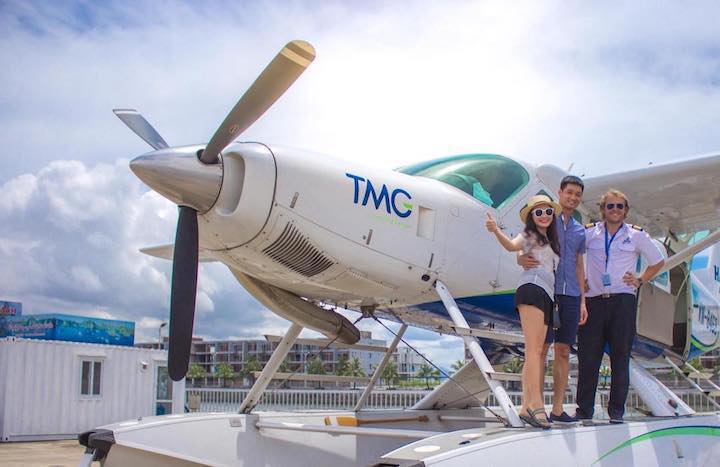 Bao Thanh and husband enjoy their flight with our captain, Paul on July 25, 2017
Actor Hong Dang & family
In spite of busy working schedule, Hong Dang always tries to spend more quality time with his wife and two adorable princesses. Just like Bao Thanh, he chose to spend a 2-day vacation in Halong Bay, enjoy the view from the top by seaplane and then relax with Emeraude Cruise.
This is not the 1st time Hong Dang been on Hai Au Aviation seaplanes. But this summer, he has the whole family come and enjoy the trip together.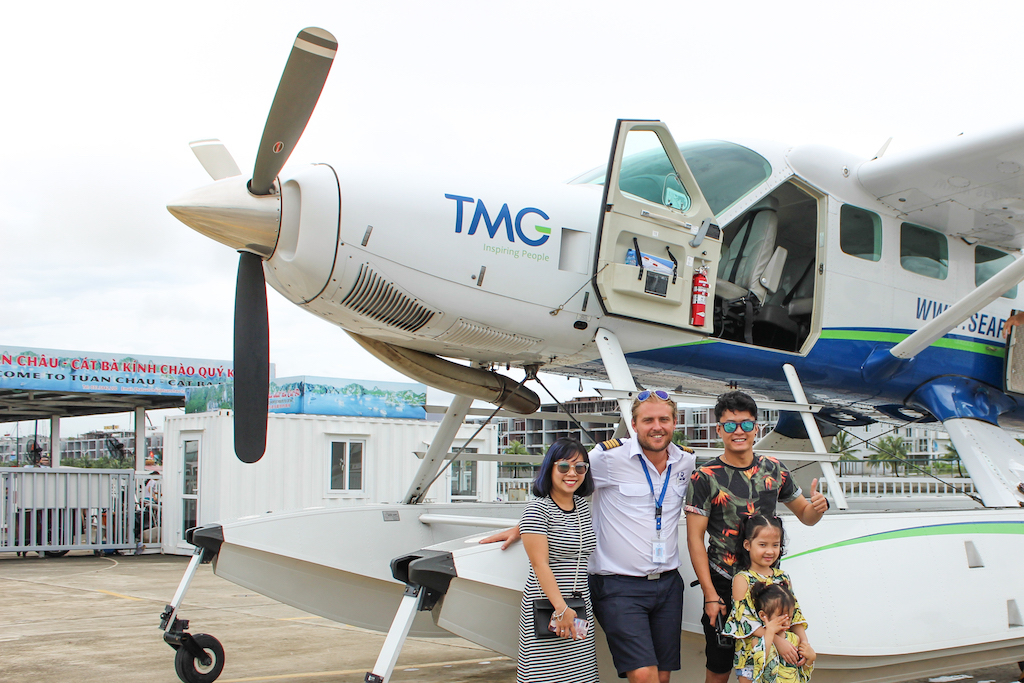 Once-in-a-lifetime experience for this lovely family
Travel Blogger Thien Nguyen
Thien Nguyen has almost travelled 60 countries and all over Vietnam, this incredible man always says that Vietnam is the most beautiful place in the world. He believes that Vietnam nature has so many things to offer but the key is we have to maintain and protect the wildlife.
Writer Hang Dinh
Being a famous freelance travel writer, photographer, reporter,… Hang Dinh has been to many countries in the world and enjoys her single life. Choosing Hai Au Aviation to enjoy Halong Bay after 3 busy weeks, Hang Dinh wanted to be one of the first Vietnamese people to try this unique service.
She said that she was amazed by the handsome captain on board and the picturesque nature below.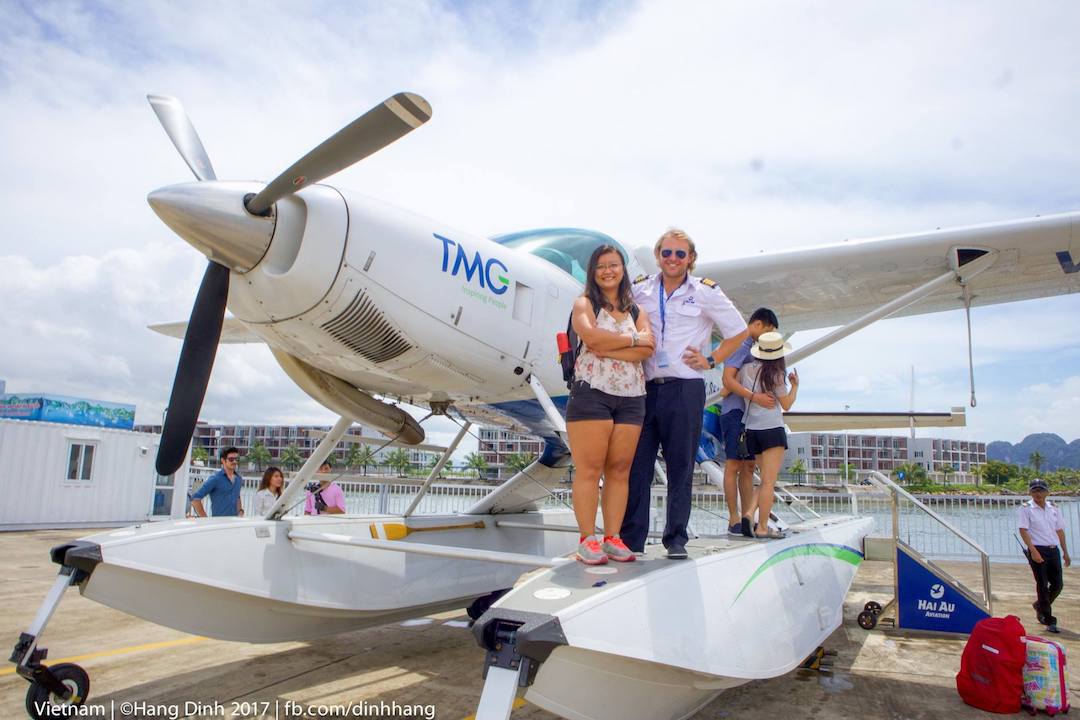 Hang Dinh had a great time with Hai Au Aviation.
About Hai Au Aviation
Established in 2011, Hai Au Aviation is a member of the Thien Minh Group - a leading travel and hospitality group in Southeast Asia. Hai Au Aviation is proud to be the pioneer in commercial seaplane service in Vietnam, bringing a fresh and unique travel and sightseeing experience to Vietnam's most beautiful destinations.