Flying is no doubt the best way to visit Halong bay, allowing travelers to enjoy its primitive beauty from the bird-eye view.
Moreover, for perfect experience of Halong Bay with both from the air and up-close from a cruise, Hai Au Aviation has selected and partnered with some of the best cruise operators in the bay to hand-craft travel itineraries for your convenience and guaranteed enjoyment.
This article intends to help you choose the most suitable seaplanes service for you amongst the range of flights and packages offered on our website.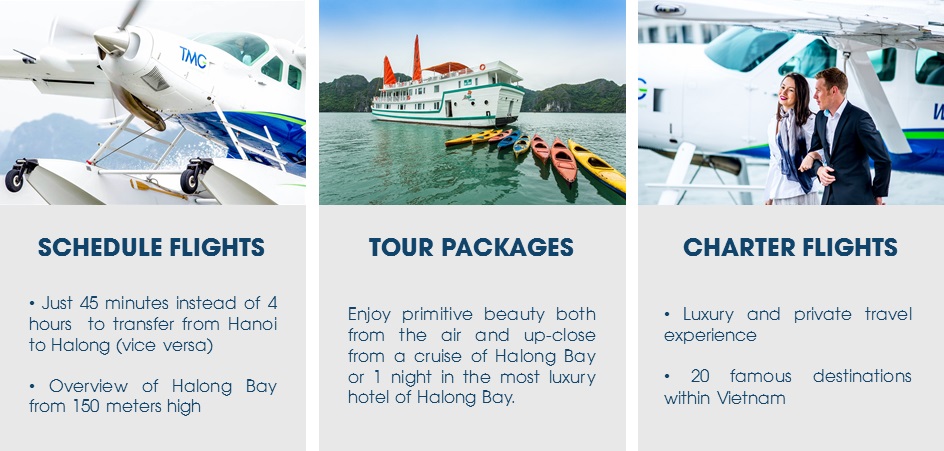 Scheduled Flights
Flight
Length
Price
Features
Sightseeing Flight
25 mins
US$99

Overview of Halong Bay from 150 meters high
High-class and truly unique seaplane experiences
Excitement like never before

Direct flight from Hanoi to Halong Bay 60 mins US$ 385
60 mins
US$385

60 minutes instead of 4 hours drive from Hanoi to Halong Bay
15 minutes for picturesque scenery from the top view of Halong Bay
The one and only seaplane experience in Vietnam

Direct flight from Halong Bay to Hanoi 45 mins US$ 275
45 mins
US$275

Inspired 45 minutes instead of 4 hours drive from Halong Bay to Hanoi
A perfect good-bye to the beauty of Halong Bay
An easy way to transit to the next flight at Noi Bai International Airport
Charter Flight
Your luxury and private travel experience
With our private chartered flight service, you can choose when you want to travel, avoid queuing as well as no longer bear any hassles, any waiting time, nor share privacy. This is definitely the best choice for you to have an amazing private time with your family, enjoy the luxury lifestyle with your group of friends, and impress your business partners.
20 famous destinations within Vietnam
Based in Noi Bai International Airport, Hai Au Aviation's three aircrafts are all ready to provide premium private chartered flight services to more than 20 fascinating destinations within Vietnam, such as Halong Bay, Hue, Da Nang, Nha Trang, Phan Thiet, Can Tho, Phu Quoc and many more..
Tour Packages
Flight and Cruise for 1 day tour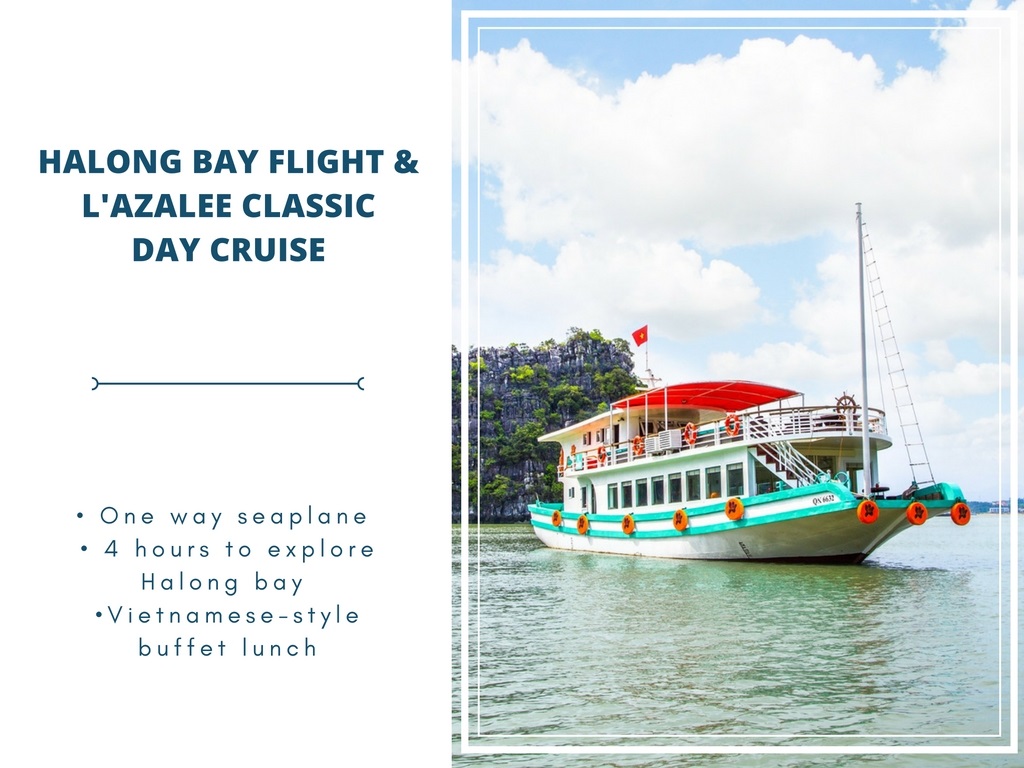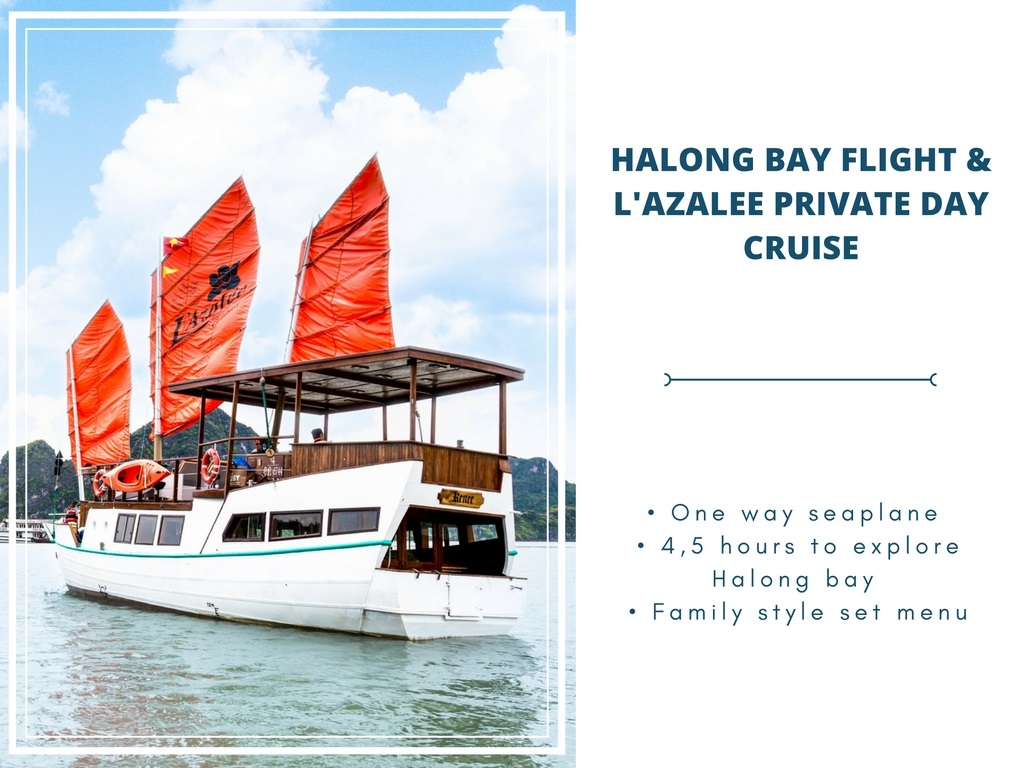 Flight and cruise for 2-day-1-night tour (overnight on boat)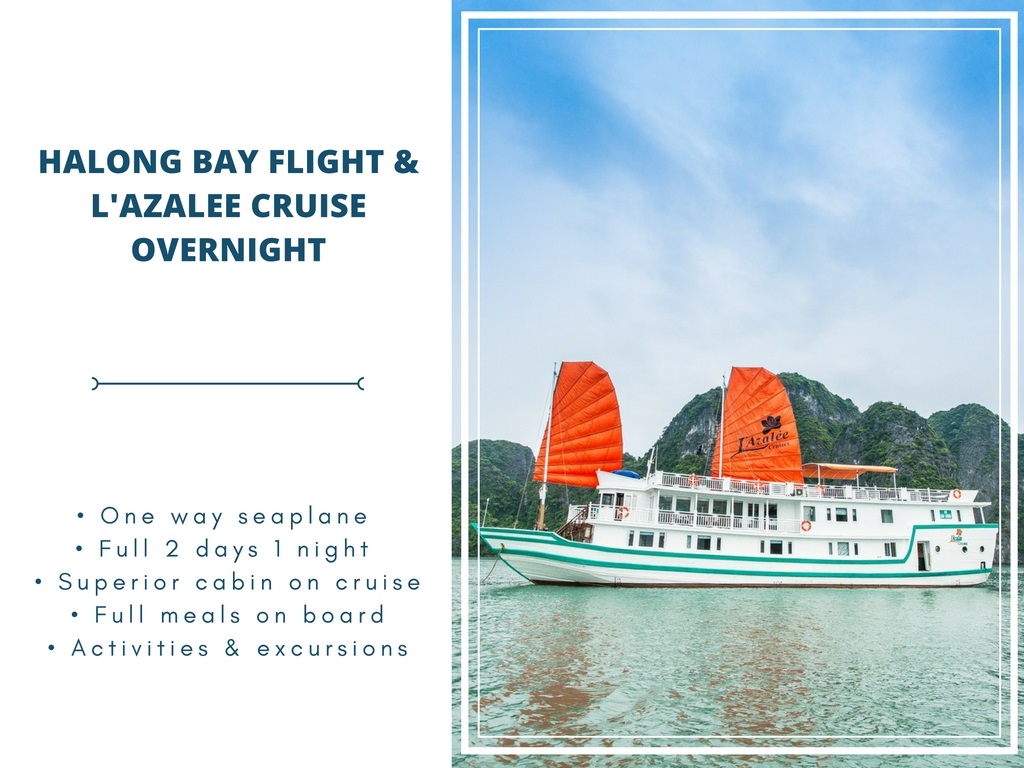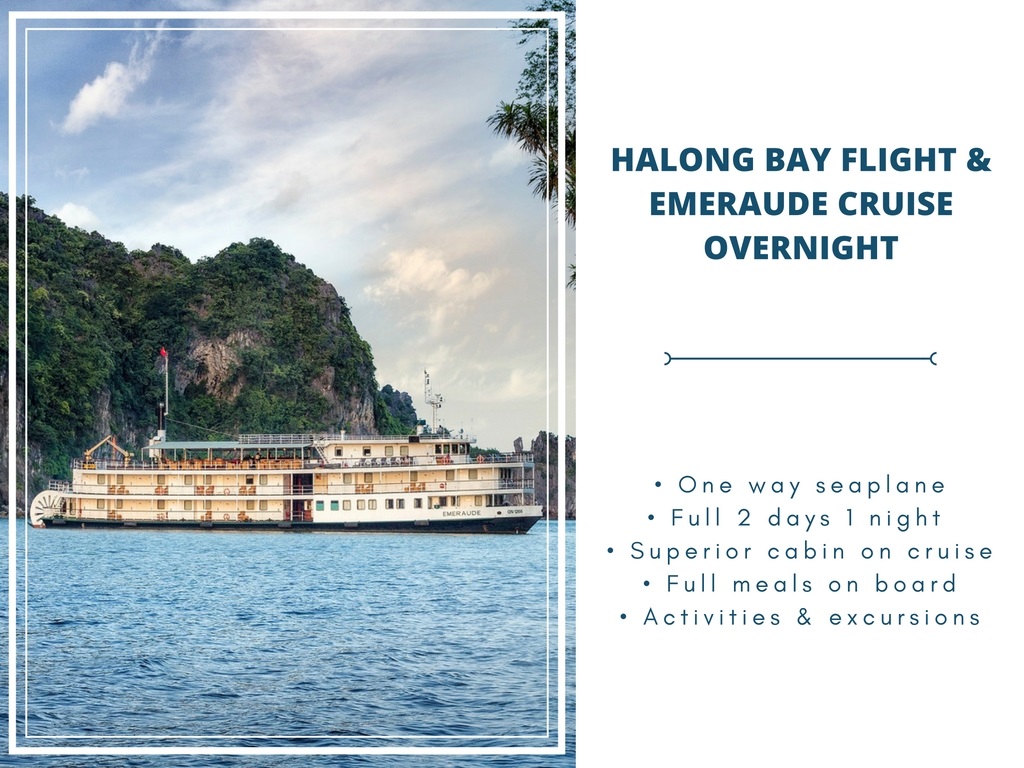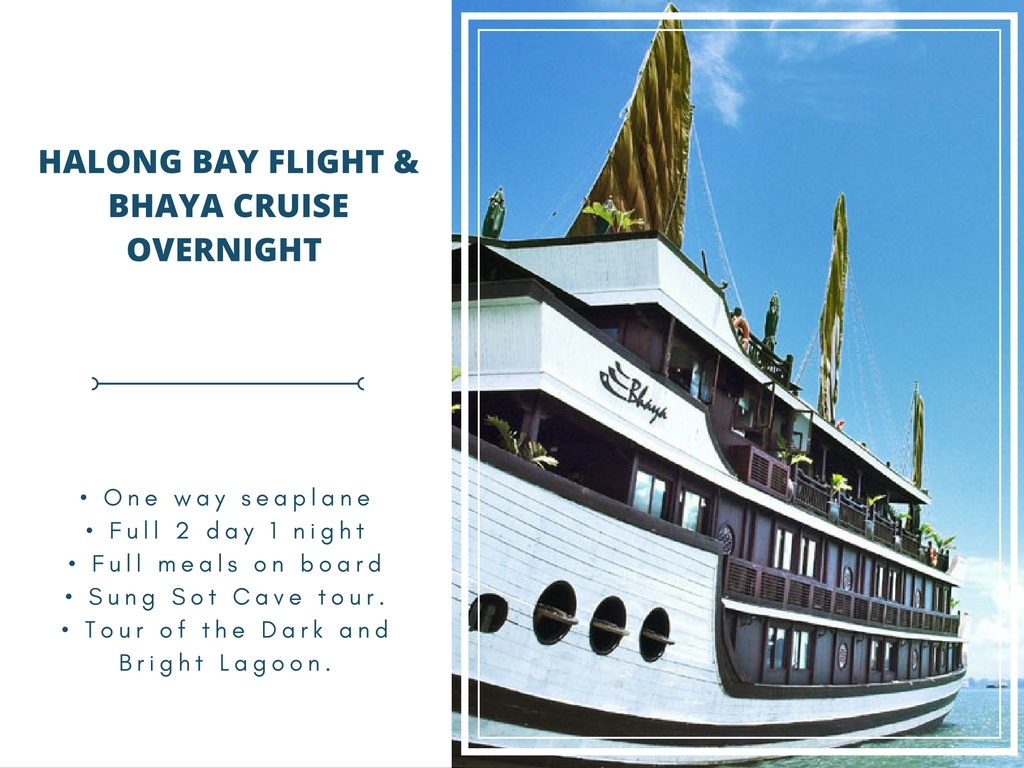 Flights and hotels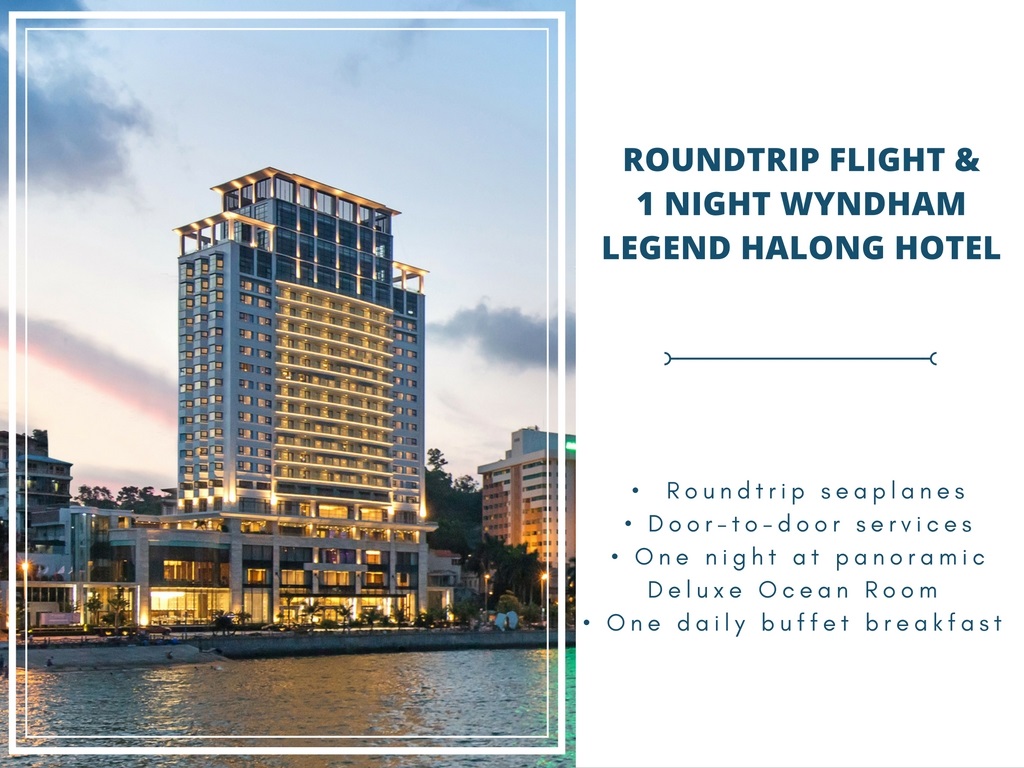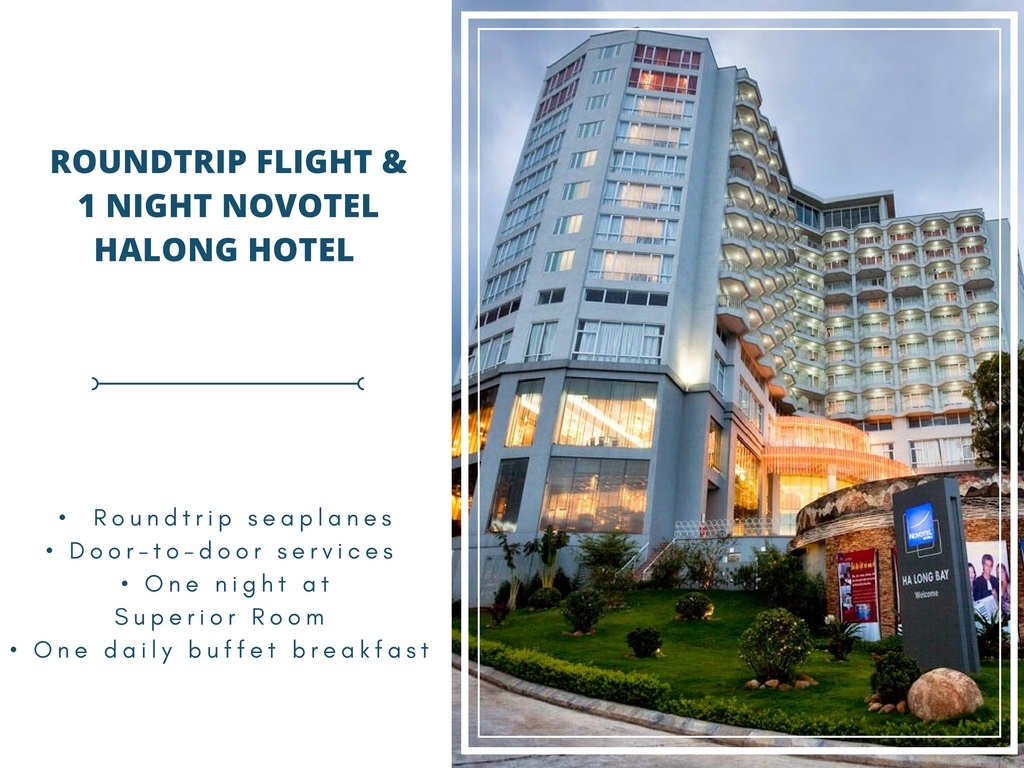 If you still unsure as to which package is right for you, please do not hesitate to contact us by hotline: +84 (0) 96 206 9690 or email: rsvn.online@haiauaviation.com and our travel consultant will assist you.
We look forward to welcoming you on board to enjoy the best of Halong bay.