September 9, 2014 marks the launching of our first commercial flight at Tuan Chau Port, Halong Bay. After three years, Hai Au Aviation has achieved great success, demonstrated the bravery of pioneers constantly develop different flight services to meet customers' needs.

By providing the best flights with once in a life time experience for over 30.000 customers from 47 countries worldwide and operated 3.471 flights with over 300,000km bringing breath-taking sightseeing experiences across Vietnam's most beautiful landscapes, including Halong Bay, Trang An, Dong Hoi, Da Nang, etc.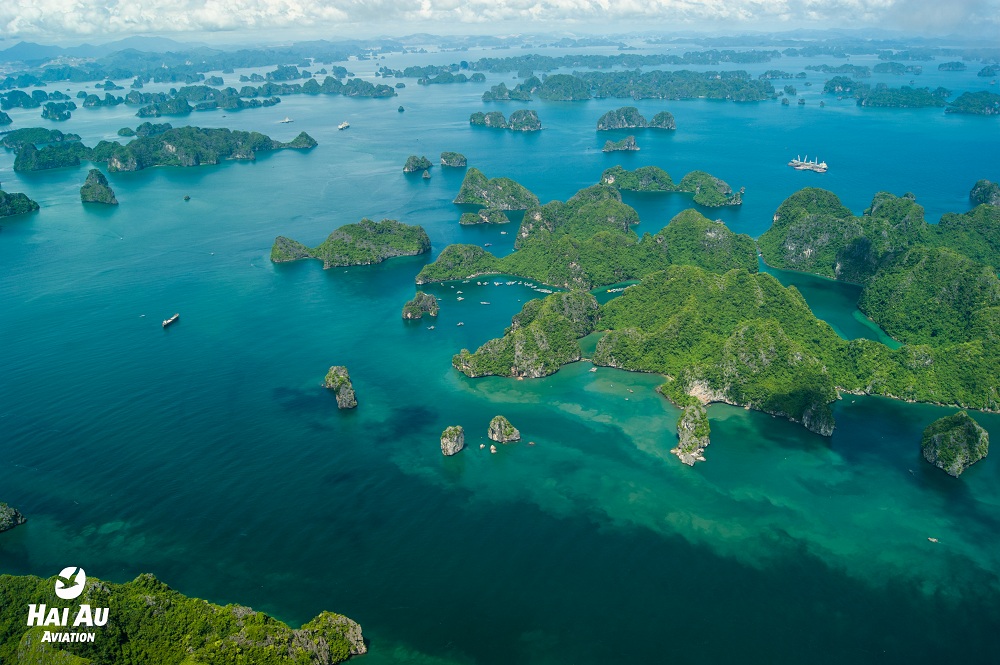 Beautiful view of Halong Bay from seaplane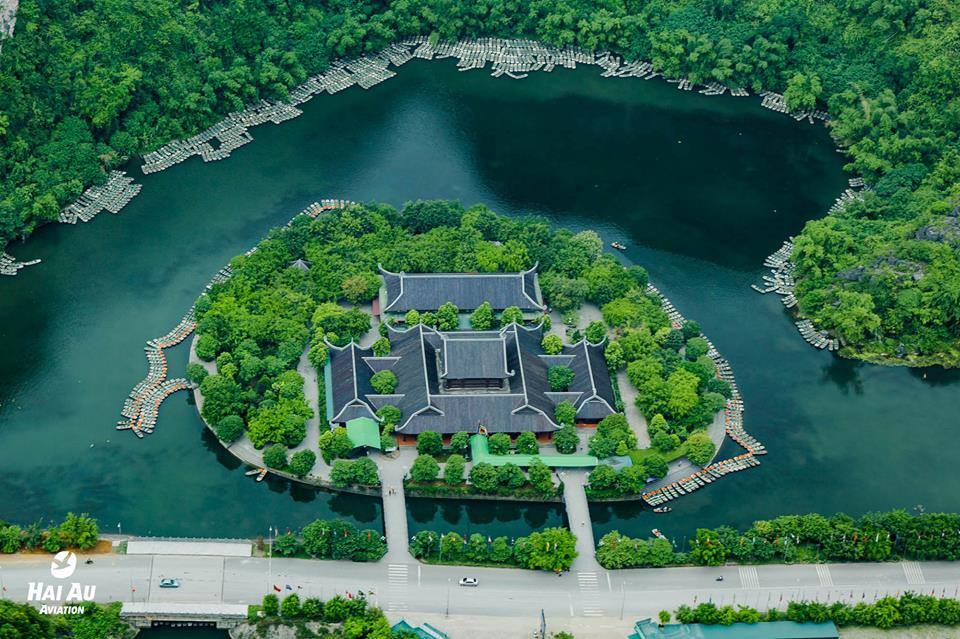 Bai Dinh Pagoda from the above
Focusing on outstanding service level, Hai Au Aviation takes pride in being consistently rated 5 stars from TripAdvisor – The world's largest travel reviews. Furthermore, our seaplane service is highly praised by not only passengers but also renowned lots of famous Newspapers such as Forbes, The New York Times, The Guardian, The Telegraph, Petite Futé and TripReporter as "The best way to visit Halong", "A new way to travel", etc.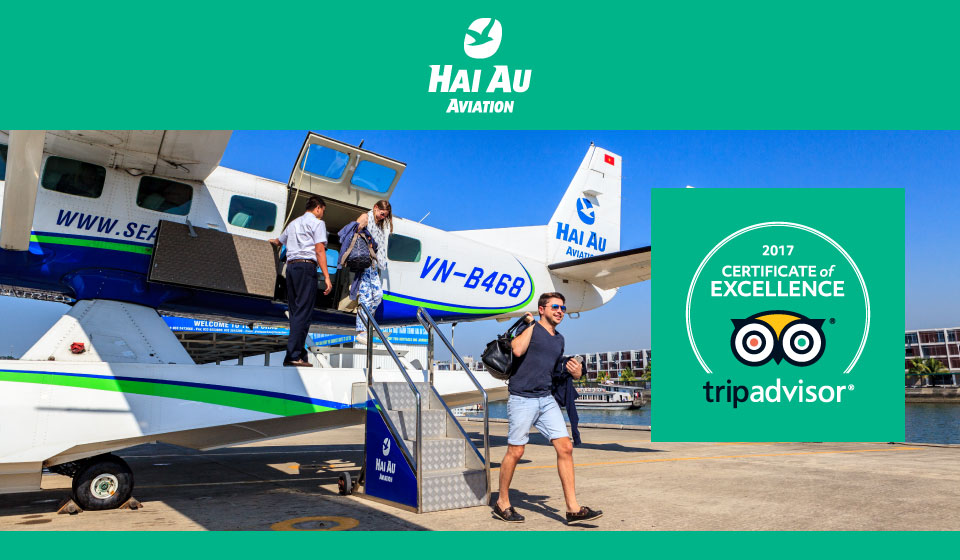 Hai Au Aviation wins 2017 certificate of excellence from TripAdvisor
Since our very first flight back in September 2014, Hai Au Aviation is not only being shown on many famous reality TV shows but also becoming the first choice of many celebrities from producers, actors, models to travel bloggers such as King Kong, Duong Cam Linh, Bao Thanh, Xuan Lan, Hang Dinh, etc.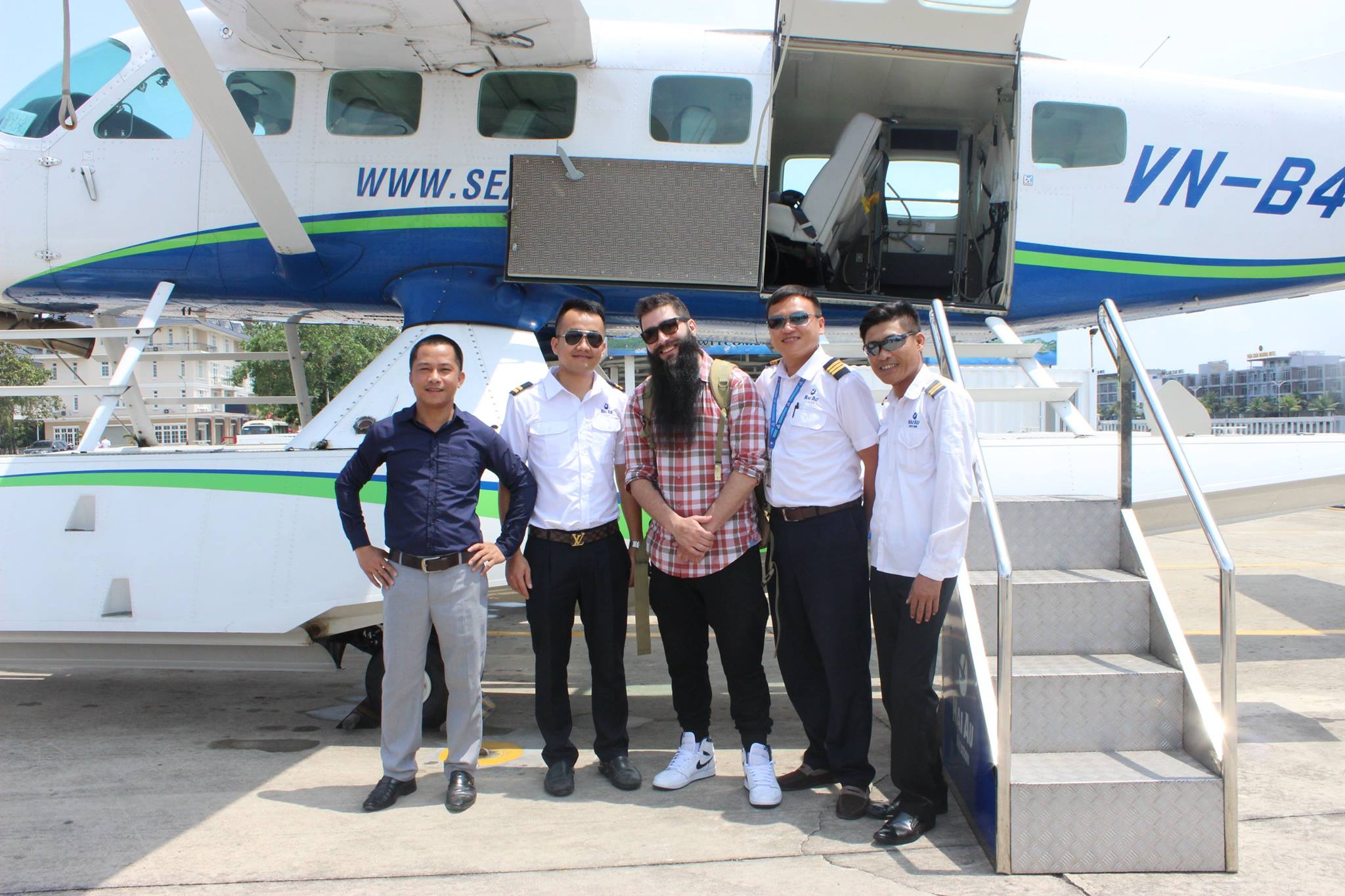 Director of "King Kong" movie with Hai Au Aviation's pilots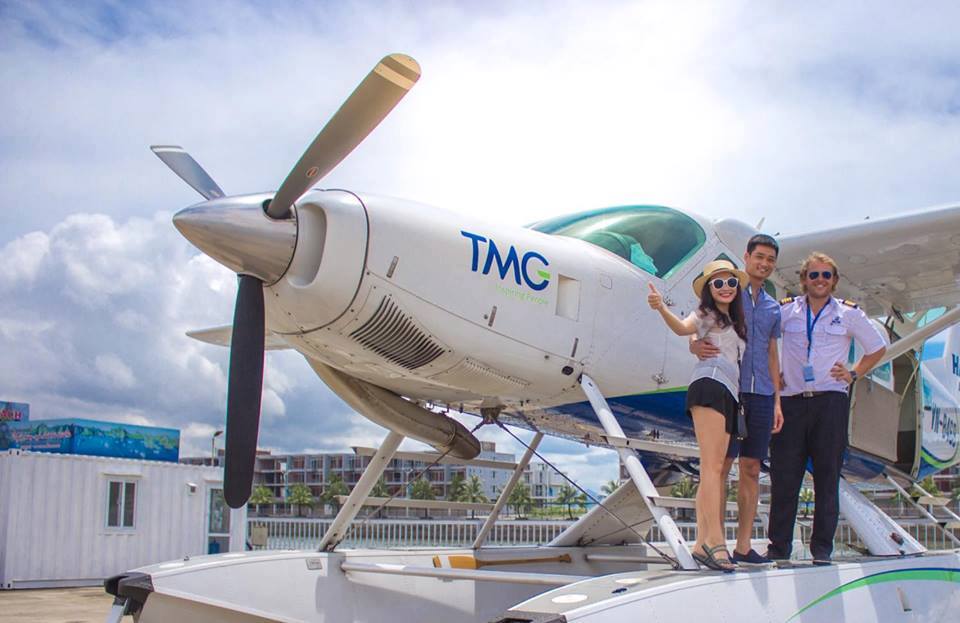 Bao Thanh and husband enjoy their flight with our captain, Paul on July 25, 2017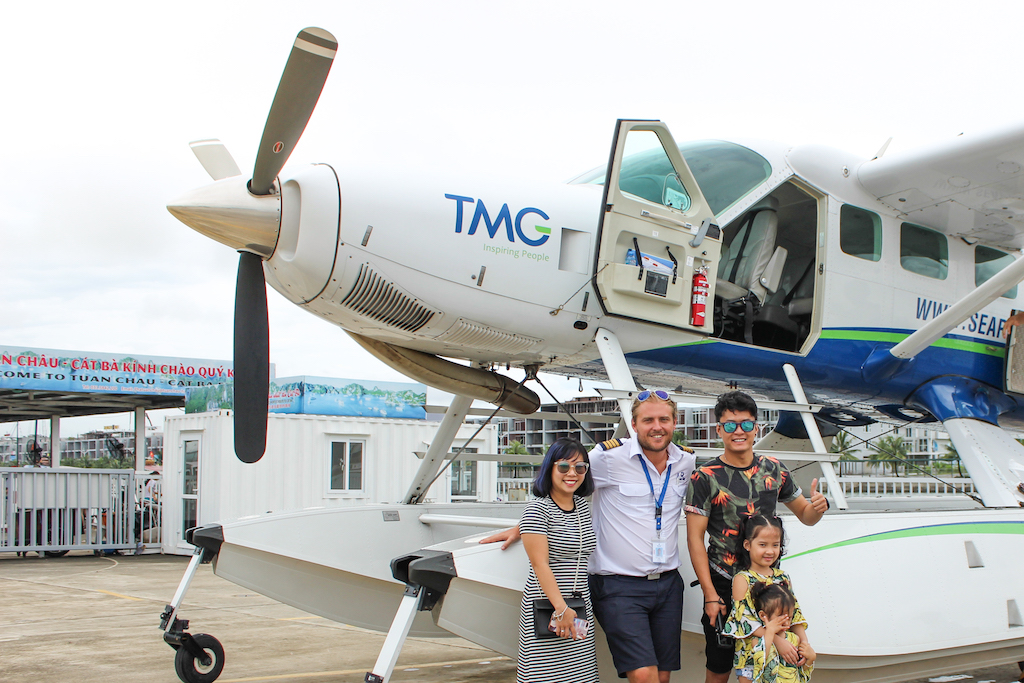 Actor Hong Dang and his family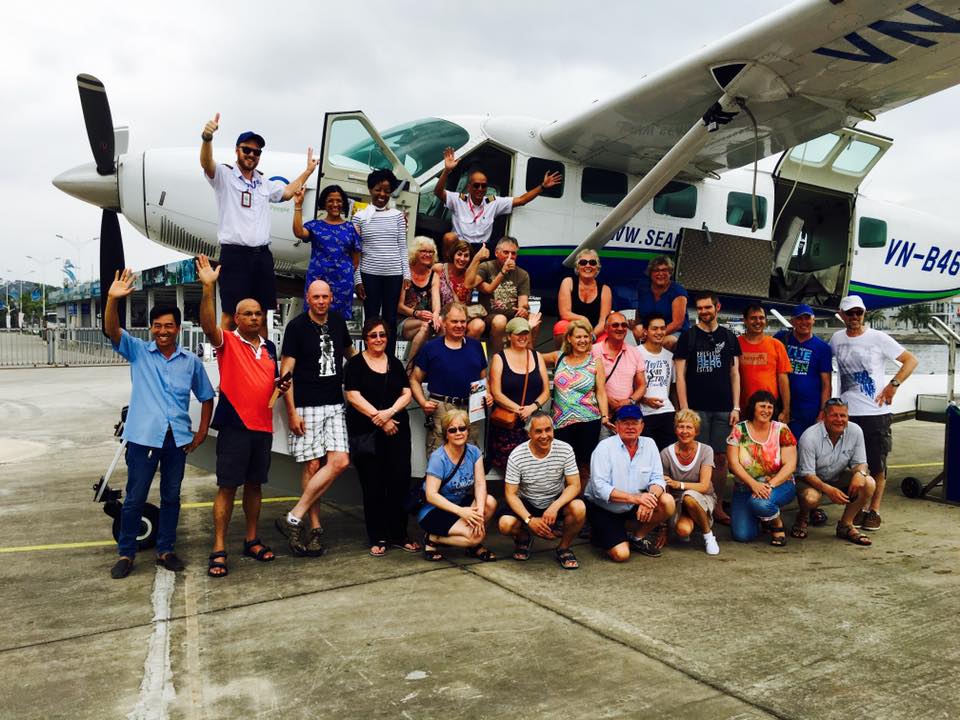 Our customers had a great time with Hai Au Aviation
With our veteran staff and international standard seaplane formation, we always try our best to deliver the most wonderful experience and strive to provide the best possible service to our customers in a safe, professional, efficient and friendly environment exceeding our guest's expectations.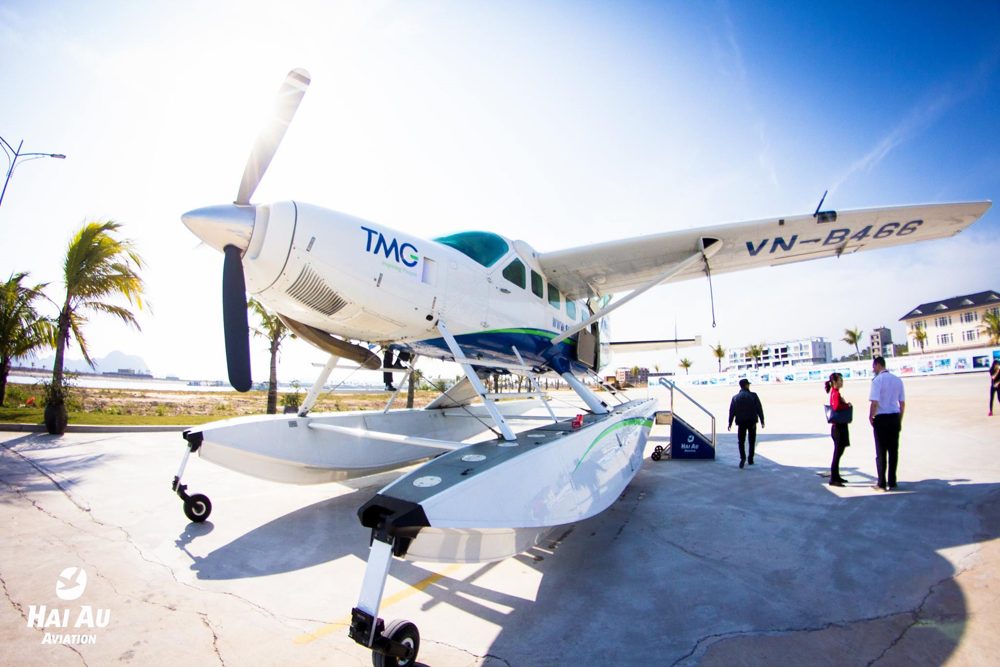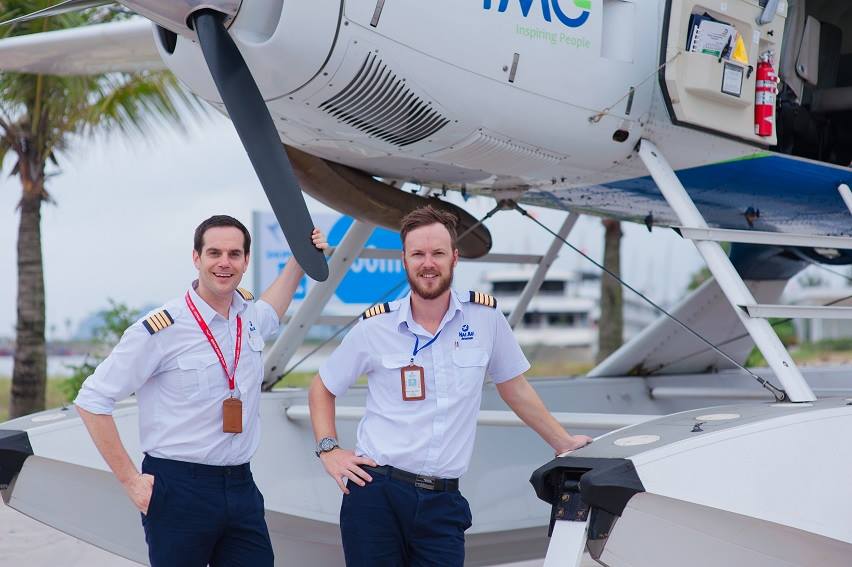 Looking back over the past three amazing years is a way for Hai Au Aviation to evaluate the achievements and to set up the development direction for future growth.
Last but not least, Hai Au Aviation would like to thank our dedicated employees for all the sacrifices, supports and excellent work they deliver to make Hai Au Aviation stronger and better on the challenging journey ahead.