Hai Au Aviation is pleased to announce new, daily flights between Hue and Danang starting 25th April, 2019. The intercity flights last 40 minutes, including a bonus aerial sightseeing tour of the destination city before landing at the international airport (Phu Bai in Hue or the Danang International Airport).
Passengers can also choose 30-minute sightseeing flights only over Danang or Hue. All flights will be aboard a 12-passenger Cessna Grand Caravan 208B-EX, one of the industry's safest, most powerful single-engine airplanes.
The Hue – Danang flights are an excellent alternative to the two-hour road trip, usually undertaken by car, bus, train or motorbike. The flight takes travelers over some of Vietnam's most beautiful coastal scenery, including the stunning Hai Van (Sea Cloud) Pass, described as "a deserted ribbon of perfection, one of the best coast roads in the world" in the 2008 television program "Top Gear: Vietnam Special".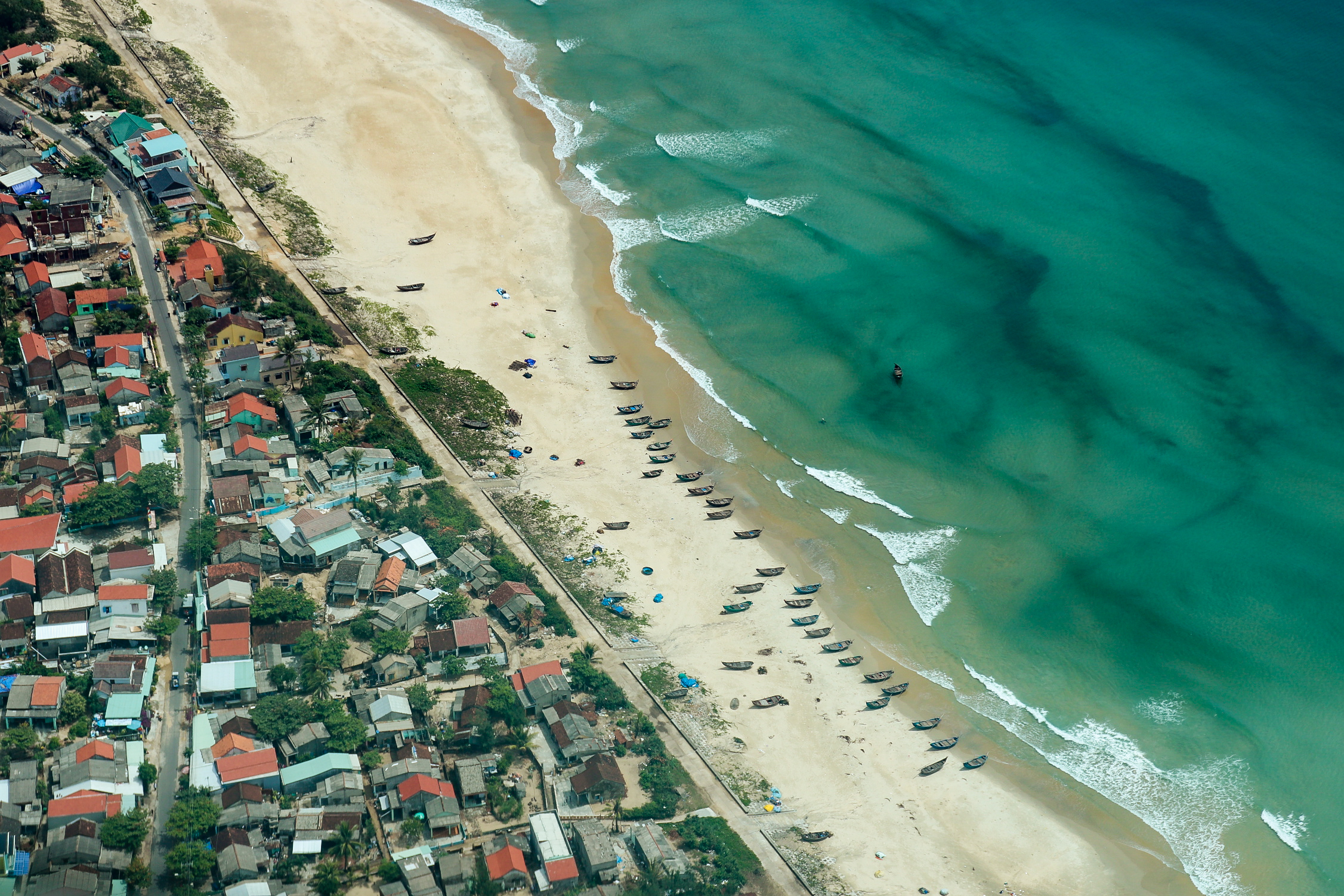 Travelers can also select 30-minute scenic flights over either Hue or Danang. The aerial sightseeing flight over Hue takes in city and coastal highlights including the UNESCO-listed Citadel and Imperial Enclosure as well as the bamboo fish mazes of the Tam Giang Lagoon where the Perfume, Bo and O Lau Rivers empty out to the sea. The scenic flight over Danang affords stunning views over the city's 30km-long coastline, from the lush Son Tra Peninsula, home to Monkey Mountain and Vietnam's tallest Lady Buddha statue, along the Han River spanned by picturesque bridges, and down to the Cham Islands, near Hoi An.
The daily flight schedule and fare are as follows:
Flight Route

Departure

(airport)

Arrival

(airport)

Flight
number
Flight
duration
Flight
time

Fare
(valid from 25/04 - 30/09/19)

DAD-DAD

Danang

Danang

HAI811
30 mins
08.00-08.30
VND 2.016.000 (~US$87)
HAI812
30 mins
14.10-14.40
HAI815
30 mins
15.10-15.40

DAD-HUI

Danang

Phu Bai

HAI801
40 mins
09.00-09.40
VND 3.620.000 (~US$155)

HUI-HUI

Phu Bai

Phu Bai

HAI821
30 mins
10.20-10.50
VND 2.016.000 (~US$87)
HAI822
30 mins
12.00-12.30

DAD-HUI

Phu Bai

Danang

HAI802
40 mins
13.00-13.40
VND 3.620.000 (~US$155)

DAD-HUI-DAD

Danang

Danang

HAI801
HAI802
80 mins
09.00-09.40
13.00-13.40
VND 6.200.000 (~US$266)

Air taxi flights between Danang and Hue will be commenced from 25th of April. For any booking enquiry, kindly contact us at online.sales@haiauaviation.com.